Planning an Intervention for Substance Abuse
The idea of staging an intervention for a loved one can feel overwhelming, stressful, and downright scary. Often by the time friends and family have decided that an intervention is necessary to convince a loved one to seek addiction treatment there has been plenty of emotional damage created. All that emotion certainly adds to the struggle.
It's important to remember why you find it important to plan an intervention. You may find that you have to also convince family and friends to assist. Remember what makes this event so important. It's the opportunity for everyone to draw a line and let their loved one know that there will no longer be anyone enabling their behavior. However, if they choose to get the help they need, their loved ones will support their decision and be there through the entire process.
The intervention is the moment of change. It can be the turning point for someone to get their life back from addiction. That's why staging and executing an intervention correctly is crucial. If an intervention is executed poorly it can make a bad situation even worse.
What is an Intervention?
An intervention is a structured conversation between a group of people (usually family and friends) and the person struggling with addiction. The goal of an intervention is to get the individual into treatment for their addiction and to provide support and accountability during the early stages of recovery.
While it is possible to do an intervention without professional help,  it is often helpful to have a professional interventionist leading the conversation. Interventionists are trained in how to best communicate with someone struggling with addiction and how to help them see the need for treatment.
Steps in How to Stage an Intervention
For everyone, this process may look a little different. essentially you'll want to make sure you're answering several questions throughout the process:
Did you include several loved ones that will impact the addicted individual?
Are you addressing the issue effectively?
Are you providing support for the person if they get appropriate help?
Is everyone providing meaningful impact statements to help sway the individual to get treatment?
What are the boundaries being set if your loved one refuses treatment?
Is it planned in a location that won't trigger the individual but is also safe and neutral?

This process is mentally taxing. When the decision is made to have an intervention there is always a rush to want to get it executed and completed ASAP. Don't rush the process.

Planning an intervention is crucial to success. By rushing one, you may lose an important opportunity. If you try to hold a second intervention it may be much harder to get the person to show up.
Follow these steps for how to stage an intervention successfully.
Why Should I Consider a Professional Interventionist?
Many people choose to stage interventions without the help of a professional, but there are several benefits to working with an interventionist. Professional interventionists are trained in how to effectively communicate with people who are addicted and how to persuade them to seek treatment. They also have a network of resources that they can tap into in order to get your loved one the help they need.
A professional interventionist has plenty of experience and can help explain to your family what to expect during the process. Most importantly they can elevate the stress of this entire process by overseeing the planning process and moderating the intervention. This allows you and your family to take more of a participation role and focus more on what needs to be said to the addicted loved one.
What Should Be Avoided at an Intervention?
There are a few things that you should avoid if you are staging an intervention.
First, do not enable the person's addiction by continuing to allow them to live with you or providing them with money.
Second, do not try to force the person into treatment. This will likely push them away.
Third, do not threaten the person or make ultimatums. You should avoid being too upset or negative. Stick to facts and manage your feelings.
Fourth, do not allow the addicted individual to show up intoxicated. Interventions are typically not successful when this happens.
Fifth, avoid derogatory language like calling the person an alcoholic or a junkie. People do not respond well to name calling. Again, you'll want to stick to facts and manage emotions.
Doing any of these things could make the person resistant to getting help and hinder the success of the intervention.
Tips for Staging a Successful Intervention
Interventions are not done to shame or attack the person with the addiction. The goal is to get them to see how their addiction is negatively impacting their life and the lives of those around them. It's also important to make it clear that you're not going to enable their addiction any longer.
To be successful, focus more on the following things:
You want the intervention to be held in a place where the addict will feel comfortable, but not so comfortable that they're able to leave easily or access drugs or alcohol.
Some people hold interventions in their homes, while others prefer to do it in a neutral location, like a coffee shop or park. It's up to you to decide what will work best for the person you're intervening with.
Before the intervention, each person should take some time to write down what they want to say. This can help keep everyone on track and focused on the goal of the intervention, which is to get the addict into treatment.
It's important to remember that you can't force someone to change. An intervention is a way to offer support and treatment options, but the decision to seek help ultimately lies with the addict.
With that said, it's still important to be firm in your resolve. If the person suffering from addiction refuses help, you may need to consider tough love tactics, like asking them to leave your home or cutting off financial support.
The Intervention Went Awful, What's Next?
Just because an intervention doesn't go exactly as planned, that doesn't mean you should give up. If your loved one refuses help, don't give up. You can still offer support and resources, and you can always try again at a later date.
There are also professional interventionists who can help you plan and execute the next intervention. If you didn't utilize a professional interventionist for this intervention, you should consider reaching out to one for the next. This may help you get better results.
If everyone involved in the intervention has all stuck by agreed-upon boundaries, you may find that your loved one will come to terms with their need for treatment sooner than you think. Just because a person doesn't immediately go into addiction treatment, doesn't mean the intervention didn't have an impact. Reach out to everyone involved and make sure that everyone is sticking to the terms set. For now, that will be your best bet as you regroup to determine your next steps.
Contact First City Recovery for Help with Your Intervention!
Interventions can be an effective way to get a loved one struggling with addiction into treatment. However, it is important to stage the intervention carefully and avoid some common pitfalls. By following these tips, you can increase the chances of a successful outcome.
If you're feeling overwhelmed planning an intervention, let a professional help. First City Recovery offers intervention services to help you get your loved ones the treatment they need. We will work with you to develop a personalized plan and be there every step of the way. Contact us today to learn more about how we can help!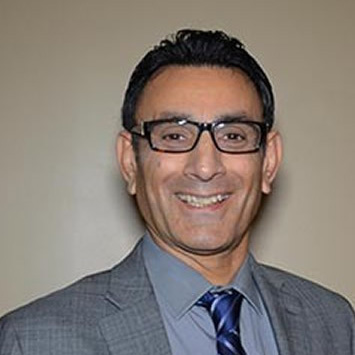 MD, Psychiatrist
Dr. Vahid Osman, MD is a psychiatry specialist in Indianapolis, IN.
Dr. Osman completed a residency at Austin State Hospital. He has over 32 years of experience in Psychiatry & Behavioral Health. He is board certified by the American Board of Psychiatry and Neurology.