Heroin Addiction Treatment in Indiana
Heroin addiction is a complex issue; this drug is an addictive opioid with devastating long-term effects. But there are many heroin addiction treatment options out there to help those struggling. Individuals who are suffering from substance abuse can find the help they need.
Here at First City Recovery Center, we offer a range of services to empower people on their journey toward sobriety. Addiction treatment programs provide medical, psychological, and therapeutic support to help individuals recover from addiction. All of these programs can contribute to lasting sobriety when pursued with dedication. So, if you're dealing with severe heroin addiction, allow us to help you here at our Indiana drug rehab facility.
Heroin addiction necessitates a comprehensive treatment plan to ensure successful recuperation. A full course of action may comprise medical detoxification, both inpatient and outpatient treatments, dual diagnosis for co-existing psychological health problems, sober living facilities as well as relapse prevention plans.
These heroin addiction treatment programs provide individuals with the essential tools and assistance needed to battle their substance use disorders and remain stable over the long term by dealing with the physical and mental components of dependence simultaneously.
When it comes to overcoming the abuse of opioid drugs, every individual's journey is unique. So it is imperative that treatment methods are customized according to individual needs which will include evidence-based practices, including various therapeutic approaches. These interventions have proven to be effective when treating people who suffer from this substance use disorders. Therapy can be included in an addiction treatment program, thereby enabling an enduring rehabilitation process.

Heroin Addiction Explained
Heroin is an opioid drug derived from morphine, extracted from poppy plants. This opioid substance can be found in the form of a white or brown powder. It may also be found in the form of a black, sticky substance. This form of heroin is known as "black tar". Other names for heroin include smack, dope, China white, snow, horse, and more.
People who use this powerful opioid drug may snort, inject, or snort heroin. When heroin enters the body, it quickly binds to the opioid receptors in the brain. These opioid receptors are on cells in areas of the brain that are involved with feelings of pain or pleasure and areas that control breathing, heart rate, and sleeping.
Causes of Heroin Addiction
Heroin addiction can have many contributing factors, some of which are genetic and others environmental. Psychological problems such as trauma or mental illnesses could be significant contributors to a severe dependency on the drug.
Social networks that don't provide support alongside low self-confidence may make someone more likely to turn towards heroin use for solace. Mental health issues like depression, ADHD, and bipolar disorder frequently accompany opioid addictions creating an even harder hurdle than anticipated when looking at how people develop these habits.
Signs and Symptoms of Heroin Addiction
Heroin addiction can cause a variety of physical and behavioral signs, from changes in one's appearance to risky behaviors due to drug abuse. Withdrawal symptoms from the substance typically set in just hours after regular use. If left untreated, they could be serious or even life-threatening. It is essential that professional help should be sought immediately for coping with opioid dependence as well as underlying issues driving heroin addiction so withdrawal effects are manageable.
The Effects of Heroin Use
Typically, the use of heroin causes a euphoric experience. The user will encounter a "rush", which is generally what makes the drug appealing. But, other effects of heroin use ensue upon use.
Short-Term Effects of Heroin
Itchiness
Dry mouth
Warm flushing in the skin
Heaviness in arms and legs
Problems with mental functioning
"Nodding" (fading in and out of consciousness)
Slowed heart rate
Slowed breathing
Drowsiness
Vomiting
Nausea
Long-Term Effects of Heroin
After using this drug long-term, the following effects of heroin use may occur:
Insomnia
Liver disease
Kidney disease
Stomach cramping
Infections (in cases of non-sterile needle use)
Collapsed veins (also associated with needle use)
Mental health disorders (i.e. depression or anxiety)
Chronic constipation
Lung problems
Abscesses
Women who abuse heroin long-term may experience irregular menstrual cycles. Men who abuse heroin long-term may experience sexual dysfunction. Individuals who sniff or snort heroin may develop damage to their nasal tissues.
Behavioral Therapies for Heroin Addiction
Addiction therapies are a key part of treating heroin addiction, allowing individuals to develop the skills needed for long-term recovery. These evidence-based methods can be adapted to each person's particular needs through approaches such as individual therapy, group counseling, family therapy, cognitive behavioral therapy (CBT), dialectical behavior therapy (DBT), and motivational interviewing (MI).
Through these therapies, an addict will gain awareness of their issue plus identify and modify negative attitudes and behaviors, learning how to regulate emotions better while enhancing motivation towards getting well. By directing attention towards underlying problems causing dependency on drugs behavioral remedies play a big role in the treatment process.
Let First City Recovery Center Help You Today
Heroin addiction treatment is provided at First City Recovery Center in Indiana. Different solutions are made available to clients, such as medical detoxification. Each patient's condition will be considered when putting together the best-individualized plan for their needs so they may take charge of their lives again successfully.
If you or someone you know could use some help fighting an opioid use disorder, now is the time to begin seeking treatment that can truly make the difference you're searching for. We treat heroin addiction with compassion and understanding. Our team truly believes that everyone who comes to our professional treatment center deserves a chance to live a healthy and happy life. That's why we provide extensive heroin treatment that goes beyond the surface and addresses the deeper needs of our patients.
Do not delay any on your path towards a healthier future – contact us now at First City Recovery Center to start your journey through heroin addiction recovery!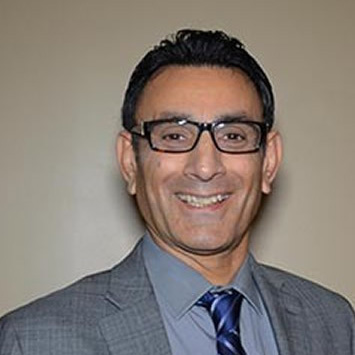 MD, Psychiatrist
Dr. Vahid Osman, MD is a psychiatry specialist in Indianapolis, IN.
Dr. Osman completed a residency at Austin State Hospital. He has over 32 years of experience in Psychiatry & Behavioral Health. He is board certified by the American Board of Psychiatry and Neurology.