Insurance for Mental Health and Addiction Treatment
Insurance for mental health and addiction treatment is an important but often overlooked aspect of medical care. With the rise in mental health issues and addictions, having coverage for treatment is becoming increasingly important.
In this article, we will explore the different ways insurance can help cover the cost of mental health and addiction treatment, as well as look at options for those who may not have existing coverage.
If you or a loved one is interested in mental health or addiction treatment, look into our comprehensive rehab programs in Indiana.
First City Accepts Tricare and Supports Veterans
First City is in network with Tricare and VACCN/Beacon. We are committed to serving veterans/active duty military and their families who require addiction recovery services. Our staff understands the unique challenges that veterans face in seeking help for addiction, and we provide a safe and supportive environment for them to begin their healing journey.
Our programs include detox, outpatient services, therapy, sober living, and relapse prevention. We are proud to provide support for our military service members as they work toward lasting sobriety.
Will Insurance Cover Addiction Treatment?
Yes! Most insurance policies will cover addiction treatment. Depending on your specific provider and plan, you may be able to get coverage for services such as
Residential treatment
Detoxification
Outpatient rehab
Medication-assisted treatments
Coverage also varies by state, so it is important to check the details of your plan and speak with an insurance representative if you have any questions or concerns about what type of addiction treatment might be covered.
Is Mental Health Covered With Rehab Insurance?
Typically, insurance policies cover addiction treatment as well as mental health treatment in Indiana. Rehab insurance typically covers inpatient and outpatient programs, counseling, medication, detoxification, and other treatments related to addiction or mental health.
Depending on the policyholder's plan, coverage may also include aftercare services such as sober living facilities or support groups.
Will Medicare and Medicaid Cover Mental Health and Addiction Treatment?
Medicare and Medicaid are government-sponsored health insurance programs that provide coverage of certain types of rehab services.
Medicare typically covers inpatient rehab services for those who have been admitted to a hospital or skilled nursing facility. This includes medical supervision, physical therapy, occupational therapy, speech-language pathology, and other medically necessary services. For those who do not meet the requirements for inpatient care, Medicare can also cover outpatient rehab services in Kokomo, IN.
Medicaid is available to individuals with limited income and provides coverage for a range of rehab services including inpatient care, home health care, outpatient care, prescription drugs, and more. Depending on the state a person resides in and the type of rehab service needed, Medicaid may cover some or all of the costs associated with rehabilitation services.
What is the Affordable Care Act?
The Affordable Care Act (ACA), also known as Obamacare, is a healthcare reform law that was signed into law in 2010. It expands access to health insurance coverage and improves the quality of care that individuals receive.
The ACA requires that most private health insurance plans cover certain preventive services, such as substance abuse rehab and mental health services, at no cost to the insured individual. This means that individuals with rehab insurance may be able to receive free or reduced-cost services related to their recovery and rehabilitation.
If you are unsure whether you qualify for ACA, our staff can work with you to make sure you receive affordable coverage.
What is the Difference Between In-Network and Out-Of-Network Insurance?
In-network insurance refers to a health plan that has agreed to provide services for members at discounted rates. This means that if an individual is part of an in-network plan, they will be able to access healthcare services from a network of providers who have signed agreements with their health plan.
Those providers include doctors, hospitals, clinics, labs, etc. In addition, those who are part of an in-network plan usually benefit from lower premiums and copays because they are not charged for services received outside the network.
Out-of-network insurance plans do not have any contracts with specific healthcare providers and there may be no discounts on services received out-of-network. With this type of insurance plan, individuals must pay for all the costs associated with receiving care from a provider or facility that is not part of their health plan's network.
Out-of-network plans usually come with high deductibles and co-pays which can be difficult to manage if one requires frequent medical treatment. Additionally, some out-of-network plans may require patients to pay upfront for some or all medical costs before seeking reimbursement from the health insurer.
It is essential to check that First City Recovery is in-network with your insurance provider to avoid high out-of-pocket costs.
FAQ's About Insurance for Mental Health and Addiction Treatment
Verify Your Insurance to Learn More About Your Coverage
To verify your insurance and learn more about your mental health and addiction treatment coverage, you'll need to contact your insurance provider directly.
Depending on the type of coverage you have, there may be a specific number to call or website to visit to learn more about what is covered and what is not. Knowing this information ahead of time can help you make informed decisions about your treatment.
If you have any questions about our mental health and addiction treatment services, contact us today!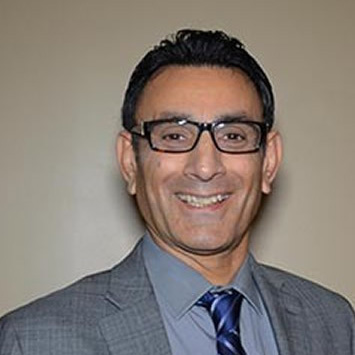 MD, Psychiatrist
Dr. Vahid Osman, MD is a psychiatry specialist in Indianapolis, IN.
Dr. Osman completed a residency at Austin State Hospital. He has over 32 years of experience in Psychiatry & Behavioral Health. He is board certified by the American Board of Psychiatry and Neurology.