Outpatient Drug and Alcohol Rehab in Kokomo, IN
What is Outpatient Rehab?
Our outpatient addiction treatment program works to help you establish and develop true commitment to recovery. But it enables you to continue with your independent livelihood throughout the treatment process. Our outpatient substance abuse treatment center offers many benefits if you are ready to transform into sobriety. Outpatient programs are also beneficial to those who suffer from substance use disorders and are serious about being sober. We help those who are yet to start physically depending on a particular substance of choice. Outpatient rehab programs generally focus on education and counseling. Additionally, they strive to assist individuals in building a supportive and safe network of recovery. Still, these programs vary in intensity and come in an array of formats. We offer mental health treatment as well as alcohol and drug treatment in our outpatient program. These programs offer great flexibility, which allows individuals to stay at home and continue with their daily responsibilities. However, they will need to check in our rehab facility at scheduled times for therapy sessions, medication, or counseling.
The Flexibility of Outpatient Addiction Treatment
Outpatient substance abuse treatment centers are excellent for the majority of people suffering from addiction. While there are many other reasons why people choose outpatient programs, flexibility is probably the most prominent aspect of all. If you are very eager to return to your career, we offer ideal outpatient drug rehab programs. You could schedule evening or weekend treatment sessions. However, you need to note that combining recovery with work requires a lot of focus and commitment. If you are a student, you may be the ideal candidate for a professional outpatient addiction treatment program. This is because you may be willing to remain on track to graduate. The convenient and flexible nature of our outpatient rehab treatment is ideal for many busy individuals, which will benefit many parents and working individuals.
Outpatient Drug Rehab Treatment
We deliver exceptional care to patients, and in most cases, a few outpatient rehab sessions yield great results. Underlying issues that have led to addiction will be addressed while targeting any possibility of a mental health issue. Through our holistic strategies that are evidence-based, our intensive outpatient programs offer patients the strength of fighting back addiction. Here are a few of the treatment strategies that we use:
Motivational interviewing
Dual diagnosis treatment
Family and group therapy
Cognitive-behavioral therapy
Medication-assisted treatment
If deemed appropriate, a comprehensive medical and bio-psycho-social assessment may be carried out to determine the most appropriate care level to cater for the individual needs of a specific patient. We offer addiction treatment and services throughout the Kokomo, Indiana area. Each has a unique way of helping patients work toward the health, sobriety, and happiness anyone desires to have. With all these benefits at hand, we pride ourselves as among the top outpatient addiction treatment centers in Indiana. If you need to learn more about our high-quality rehab treatment and luxurious facility, contact us right away to discover our private and affordable therapies. Our friendly staff will share information about outpatient rehab in Indiana. Let's just walk through this together towards sobriety! You probably have a lot of questions, which is absolutely normal. Our compassionate staff is available around-the-clock to take your call and address any concerns you might have. Many of us have been right where you are and understand what you're going through.
Don't wait – call us today!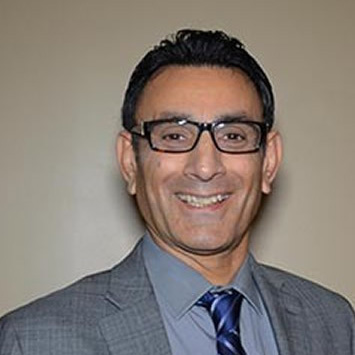 MD, Psychiatrist
Dr. Vahid Osman, MD is a psychiatry specialist in Indianapolis, IN.
Dr. Osman completed a residency at Austin State Hospital. He has over 32 years of experience in Psychiatry & Behavioral Health. He is board certified by the American Board of Psychiatry and Neurology.