Substance Abuse Rehab in Indiana
Substance use disorder is a mental illness that is not easy to overcome. This is why First City Recovery Center offers addiction treatment programs in Kokomo, Indiana that are unparalleled. We believe in treating those suffering from addiction on an individualized basis; this gives them the best chance at recovery success.
Why is Addiction Treatment Necessary?
Addiction treatment is necessary because it helps people struggling with addiction understand the underlying issues that can lead to addictive behaviors and patterns. People who go through addiction treatment are better able to identify triggers, use coping strategies to stay sober and learn how to manage stress in healthy ways. In addition to this, they become aware of how their behaviors and decisions have impacted themselves and those around them.
Addiction treatment also provides emotional support and professional guidance that encourages positive lifestyle changes, including improved communication skills and better decision-making. Treatment helps people create an action plan for maintaining long-term sobriety and contributes to overall physical, mental and social well-being.
How Does Substance Abuse Treatment Work?
Substance abuse treatment typically involves a combination of therapeutic methods, such as cognitive-behavioral therapy and medication. Treatment begins with an assessment to determine the patient's individual needs and level of substance use disorder. During assessments, mental health professionals evaluate the patient's current situation and develop an appropriate treatment plan.
What Kind of Addictions Does First City Recovery Treat?
First City Recovery Center offers the most comprehensive addiction treatment in Indiana. Some of the addictions treated include the following:
Benefits of Addiction Rehab in Indiana
Indiana is home to some of the best addiction rehab resources in the nation. Addiction affects millions of people each year, and it can be a difficult journey to recovery. Fortunately, Indiana offers many different types of treatment and therapy services that can help individuals recover from their addictions.
One key benefit of addiction rehab in Indiana is its comprehensive approach to treatment. The state boasts a variety of facilities that provide comprehensive care for individuals struggling with addiction, including both inpatient and outpatient programs. Inpatient programs often involve detoxification, psychotherapy, group therapy, family therapy, and relapse prevention counseling.  Outpatient programs, on the other hand, may include medication management, cognitive-behavioral therapy, motivational interviewing, and more.
Get the Help You Need Today
It is important to get the help you need when it comes to treatment for addiction. At First City Recovery Center, we offer the utmost in addiction treatment in Indiana. If you or a loved one would like to find out more, you can contact us here.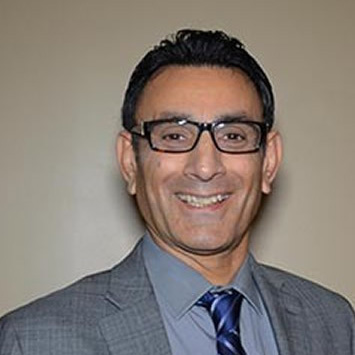 MD, Psychiatrist
Dr. Vahid Osman, MD is a psychiatry specialist in Indianapolis, IN.
Dr. Osman completed a residency at Austin State Hospital. He has over 32 years of experience in Psychiatry & Behavioral Health. He is board certified by the American Board of Psychiatry and Neurology.