Partial Hospitalization Program (PHP) in Kokomo, IN
The behavioral health professionals at our facility may recommend the Partial Hospitalization Program (PHP) as a suitable plan of care for you based on your initial assessment and consultation. If so, this is an important next step if you've completed our medical detox program but no longer require 24-hour medical monitoring or safety measures. Key elements of PHP include medication management, evidence-based therapy practices such as cognitive-behavioral techniques to help manage negative thinking patterns that contribute to mental illness symptoms.
What We Treat
PHP is effective in treating a wide range of mental health and addiction issues, including but not limited to:
Post-traumatic stress disorder (PTSD)
Depression disorders
What to Expect
The PHP program is dedicated to providing compassionate and effective treatment for young people in Indiana. We use evidence-based therapy methods like Cognitive Behavioral Therapy (CBT) to help you gain greater self-awareness, learn healthy behaviors, and interact with others.
The foundation of this group setting provides clients an opportunity for growth while building coping strategies that can lead towards positive change. Guided by licensed clinicians who are sensitive yet firm when needed, individuals will be able to identify negative thoughts as well as emotions and behavior patterns that may have prevented them from taking part in beneficial social interactions or even sabotaged their own personal success before now.
How to Get Started
Assessments are available by calling our admissions department. We will schedule an appointment to discuss the physical, mental, social, and emotional history in your health record with one of our compassionate behavioral health professionals who is licensed as well as a member of the medical staff. After this discussion, we may recommend the Partial Hospitalization Program at First City Recovery Center.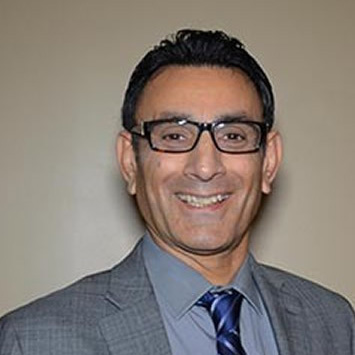 MD, Psychiatrist
Dr. Vahid Osman, MD is a psychiatry specialist in Indianapolis, IN.
Dr. Osman completed a residency at Austin State Hospital. He has over 32 years of experience in Psychiatry & Behavioral Health. He is board certified by the American Board of Psychiatry and Neurology.