Deciding to receive addiction treatment is one of the most important decisions that you'll ever make.
While a part of you may want to hold off on receiving treatment, getting treatment for your addiction right away is the best thing that you could do for yourself.
When choosing an addiction treatment center, there are many things to consider. The type of substance use disorder you have is one of the factors you should think about. Other things that you should review include the treatment programs available and the location of each of the addiction treatment centers you're considering.
Once you have thought all of these things through, choose the addiction treatment center that best fits your needs. After doing this, you will have to start your treatment center's admissions process.
Most addiction treatment centers have very similar admission process procedures. We want to help familiarize you with our admissions process. So we'll cover some basic things that you should know to do when admitting yourself into an addiction treatment center!
Contact Us Today
You can contact us through phone or email.
Prior to admitting yourself into an addiction treatment center, you need to contact that treatment center directly.
When you first communicate with an addiction treatment center, they will ask you several questions about yourself and your struggles with addiction. When they're asking you these questions, make sure that you are as honest as possible. This allows the treatment center to have a better idea of what programs to place you into.
At First City Recovery Center, we will do everything within our power to place you in the right treatment programs. As a result, we will be able to give you the highest chance of achieving long-term sobriety when you complete them.
Talk About Your Insurance Options
Addiction treatment receives the same financial treatment from health insurance companies as any other illness. This means that if you have health insurance, you will likely receive some sort of coverage for your rehab program. The amount of coverage you will receive can vary, though. This is especially true if you're receiving insurance for your addiction treatment from an in-network treatment center provider (such as Beacon Health Options) vs. an out-of-network treatment center provider.
To see if you qualify for insurance coverage at our rehab facility, make sure that you tell us what health insurance benefits that you have. Also, make sure to mention the name of your health insurance. Once you do that, we'll confirm what level of health insurance coverage that you'll have while receiving treatment with us. You can also contact your insurance company to learn more about your options.
Gain Knowledge About the Different Treatment Programs
Through their assessments, treatment centers gain all your personal information and will know how you plan on paying for your treatment. After learning about you, someone at the treatment center will tell you about the different treatment programs that they offer. During this time, our treatment center will likely give you a breakdown of each of our programs and how they can each benefit you. It will also be during this time that you will likely create a set treatment program and rehab start date for yourself.
Get Addiction Treatment and Find Freedom Today!
You would not consider admitting yourself into addiction treatment if you did not need the help. The longer you wait to receive the treatment that you need, the deeper you will fall into your addiction.
People who wait too long to receive help for their addiction tend to destroy their lives. This is because the symptoms of their addiction will cause them to lose their jobs and ruin their relationships.
If you want to avoid the negative impact of addiction in your life, we suggest seeking addiction treatment ASAP. With all the treatment programs that we have available here at First City Recovery Center, we are sure to find the right treatment program for you! To contact us and begin receiving more information about our treatment center and admissions process, call us anytime.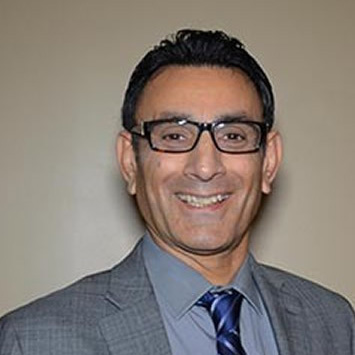 MD, Psychiatrist
Dr. Vahid Osman, MD is a psychiatry specialist in Indianapolis, IN.
Dr. Osman completed a residency at Austin State Hospital. He has over 32 years of experience in Psychiatry & Behavioral Health. He is board certified by the American Board of Psychiatry and Neurology.