Indiana Mental Health Treatment
Physical health and mental health are equally important when it comes to your overall health. Poor health in one may lead to poor health in the other. Depression can increase your risk for physical health issues, especially diabetes, stroke, and heart disease. Likewise, having certain chronic conditions may increase your risk for mental illness. At First City Recovery Center, we offer a mental health residential stabilization program, as well as a mental health partial hospitalization program for individuals dealing with mental health issues.
Mental health problems are common, but there is help available. Individuals with mental health issues can get better and many completely recover. If you are suffering from a mental health problem, we can help.
Mental Health Explained
Mental health is a state of mental well-being that allows you to:
Cope with life stresses
Realize your abilities
Make choices
Learn and work well
Contribute to your community
Our emotional, psychological, and social well-being are all part of our general mental health. It determines how we think, feel, and act. Throughout your life, if you suffer from mental health problems, your thinking, mood, and behavior may be affected.
Mental Illness vs. Mental Health
"Mental health and "mental illness" are often used as if they mean the same thing. But they don't. Everyone has mental health, just like everyone has health. During a lifetime, not all people will experience a mental illness. But everyone will have a challenge or struggle with their mental well-being (their mental health). This is similar to the challenges we all have with our physical well-being once in a while.
When you think about mental health, think about your mental well-being, that is, your:
Emotions
Thoughts
Feelings
Social relationships
Ability to solve problems and overcome challenges
Understanding of the world around you
The WHO (World Health Organization) describes mental health as "more than just the absence of mental disorders or disabilities." Top mental health is not just about managing active conditions, it's also about taking care of ongoing wellness and happiness. The same way a person who's not feeling well may not have a serious illness, a person may have poor mental health, but not a mental illness.
Does Mental Health Change?
Depending on several factors, your mental health can change over time. If the demands placed on a person exceed the person's abilities and resources, their mental health could be affected. An example would be a person working long hours, taking care of children, or a relative, and having a difficult time economically, they may experience poor mental health.
How Common is Mental Illness?
Mental illness is one of the most common health conditions in the United States. Here are some statistics:
More than 50% of Americans will be diagnosed with a mental illness or disorder sometime during their lives.
20% will experience a mental illness in a given year.
1 out of 5 children has had a seriously disabling mental illness, either currently or at some time in their life.
In 2020, about 14.2 million (about 5.6%) American adults had a serious psychological condition.
What Can Cause Mental Illness?
Although there is no single cause of mental illness, there are many factors that can add to the risk for mental illness, including:
Childhood adversity: Adverse early life experiences such as a history of child abuse, sexual assault, witnessing violence, parental loss, separation, or illness
Experiences that are linked to chronic medical conditions, such as diabetes or cancer
Biological factors: Genetic family history of mental health conditions or chemical imbalances in the brain
Experiencing persistent feelings of isolation or loneliness
Continuous economic and social pressure
Being limited financially or being part of a marginalized or persecuted ethnic group
Are There Warning Signs?
If you're not sure if you or someone you know is experiencing mental health problems, these are some early warning signs of a possible problem:
Sleeping or eating too much or too little
Having little or no energy
Staying away from people and usual activities
Having a feeling of numbness, like nothing matters
Experiencing unexplained aches and pains
Feeling hopeless or helpless
Drinking smoking, or using drugs more than usual
Feeling unusually forgetful, confused, edgy, upset, worried, or frightened
Yelling at or fighting with friends and family members
Having severe mood swings that cause difficulties in relationships
Having persistent thoughts and memories you can't get rid of
Believing things that aren't true or hearing voices
Thinking of harming yourself or other people
Lacking the ability to perform daily tasks like getting to work or school, or taking care of your children
Common Mental Health Issues
There are almost 300 mental disorders listed in the DSM-5 (Diagnostic and Statistical Manual of Mental Disorders). The DSM-5 is the handbook used by mental health professionals to diagnose mental illness. The most common disorders include:
Tips for Maintaining Positive Mental Health
Get professional help if you think you might need it
Connect with others, don't isolate yourself
Stay positive
Get physically active, a walk or a run can work wonders
Help other people
Get enough sleep
Develop and practice coping skills
Indiana Mental Health Treatment
There are many methods for managing mental health problems. However, treatment needs to be highly individualized. Treatment that works for one person may not work for another. And some strategies are more successful when combined with others.
If you are having mental health problems, you need to work closely with a mental health professional who can help you identify your needs and provide appropriate treatment.
First City Recovery Center has experienced professionals who can help you shed weight that's holding you down. At First City Recovery, we understand how mental illness just makes everything harder. Let us help you set yourself free. Contact us today.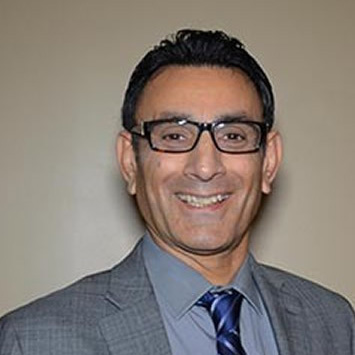 MD, Psychiatrist
Dr. Vahid Osman, MD is a psychiatry specialist in Indianapolis, IN.
Dr. Osman completed a residency at Austin State Hospital. He has over 32 years of experience in Psychiatry & Behavioral Health. He is board certified by the American Board of Psychiatry and Neurology.