Anxiety And Substance Abuse Treatment
There are many instances where a person could have an issue or problem that does not come from just a single source. Sometimes the more complex issues in life are due to a combination of things, which makes these things even more difficult to deal with.
These things can still be dealt with, however, and all it takes is seeking the proper way of doing so. In the context of substance abuse, there are cases where a person could have an existing substance abuse issue and also have a mental health disorder alongside it. One example of this is when people suffer both anxiety and addiction. This is where dual diagnosis comes in, as this approach allows a specialist to deal with both concerns at the same time.
This is important to note because in instances where two concerns exist side-by-side, addressing one after the other might not be as effective as dealing with both at the same time. There are many cases where dealing with one often first allows the other issue to worsen, making treatment much more difficult. This is particularly true if one of the conditions needing treatment happens to be anxiety.
What are the Different Types of Anxiety?
Anxiety is an intense emotional state where the person is feeling heightened levels of tension, worry, fear, anger, irritation, and alertness. Feelings of anxiety, that of becoming anxious, are actually a vital part of a human being's survival instinct.
When a person becomes anxious, the body is put on alert, prepared for any emergency. This emotion is accompanied by a heightening of the senses and an increase in blood pressure, all the better to respond to either a fight or flight response. Once the perceived emergency or need has passed, however, the body should return to the normal state where the anxious feelings subside.
There are many cases, however, where this state of heightened alertness does not subside, or comes out even without any real threat. This is when it becomes an anxiety disorder. As there are numerous instances that elicit an anxious response from different people, there are various forms of anxiety disorders that require treatment, or the person risks living a difficult life fraught with anxiety.
Some of the more common forms of anxiety disorders include:
Does Anxiety Lead to Addiction?
In many cases, the symptoms experienced by people with anxiety disorders tend to be overwhelming, and all they could think about is escaping from what they are feeling. Sadly, most people who do so find the escape they need in either suicide or in substance abuse.
This is particularly true of people who experience PTSD, which accounts for the high number of combat veterans becoming alcoholics or drug addicts. Most support groups that help people with their emotional or psychological troubles focus mostly on physical abuse, addiction, or alcoholism. These support groups become the focal point in the life of these people as they struggle with either anxiety or addiction, or even both at the same time.
Most people who turn to alcohol or drugs to deal with their anxiety admit that they tried reaching out to others for help, but on finding that many simply did not understand what they were going through, they simply chose what they thought was the next best thing: getting drunk or getting high.
Many people who experienced traumatic events that led to injury often got hooked on substances because they were taking prescription medication for the injury, and they discovered a side effect of taking more than the prescribed dose. This is the sad reality of why many who suffer from anxiety end up with an addiction.
What Treatment is Done in a Dual Diagnosis?
There is a need to address both conditions simultaneously in most cases, as these things have a tendency to feed off each other. While there are some people who did improve and shook off their addiction after receiving therapy for their anxiety, most people have become too far gone in their addiction to quit on their own.
This is why there are many different treatment approaches for the treatment phase after the detoxification process, as different people tend to react differently to specific treatments.
First City Can Help You with Dual Diagnosis Treatment
Despite what it feels like most of the time, you do have the option and the power to recover. All you need is the right kind of help, so that you see you have options, and so that you realize that recovery is within your reach. We can help you understand how the dual diagnosis treatment could help you, as it has countless others.
There truly is hope, and the only reason you didn't see it was because you didn't know where to look. Let us show you now.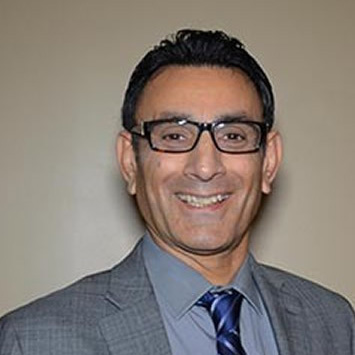 MD, Psychiatrist
Dr. Vahid Osman, MD is a psychiatry specialist in Indianapolis, IN.
Dr. Osman completed a residency at Austin State Hospital. He has over 32 years of experience in Psychiatry & Behavioral Health. He is board certified by the American Board of Psychiatry and Neurology.