Tricare Rehab Coverage for Veterans
Although it may not always be as apparent as other medical conditions, alcohol and drug addiction is a disease. Thus, individuals who suffer from substance addiction need to receive treatment to get better. Unfortunately, addiction treatment costs money.
It's best that people use their health insurance to help cover the cost of alcohol and drug rehab. Active duty military and veterans, along with their immediate family members, can use Tricare, VACCN, and Beacon insurance at First City Recovery Center to help cover the cost of rehab.
What is Tricare Insurance?
Tricare insurance is a health care program for active duty service members and veterans and their family members. If you are an active duty or retired service member looking for a drug and alcohol rehab for veterans in Indiana, we can help.
Tricare Eligibility
Eligibility for Tricare substance abuse treatment coverage can vary depending on a person's service personnel office. Typically, the people who are eligible for Tricare insurance include the following:
Active duty service members and families
National Guard/Reserve members and families
Retired service members and families
Retired reserve members and families
Beneficiaries for Tricare and Medicare
Uniformed service member survivors
Children of uniformed service members
Former spouses of deceased uniformed service members who aren't remarried
Medal of Honor recipients and their family members
Dependent parents and parents-in-law of uniformed service members
Foreign force members and their immediate family members
Tricare Insurance Data and Statistics
Tricare insurance offers rehab coverage for approximately 9.5 million beneficiaries.
There are 45 Tricare military hospitals, 31 of which are in the U.S.
There are 566 Tricare military medical clinics, 466 of which are in the U.S.
There are 117 Tricare dental facilities, 94 of which are in the U.S.
Tricare insurance helps cover the cost of 86 million outpatient visits a year
Tricare insurance helps cover the cost of 865.8 thousand inpatients visits a year
4 thousand births are covered by Tricare insurance a year
2 million prescriptions are filled a year due to Tricare rehab coverage
What Are the Different Types of Tricare Insurance Plans?
There are various different types of Tricare insurance plans. The different types of Tricare insurance plans include the following:
Tricare Prime
Tricare PRIME Remote
Tricare PRIME Overseas
Tricare PRIME Remote Overseas
Tricare Select
Tricare Select Overseas
Tricare for Life
Tricare Reserve Select
Tricare Retired Reserve
Tricare Young Adult
US Family Health Plan
First City Recovery Accepts Tricare/VACCN/Beacon
Individuals who want to know where they can receive care with their Tricare insurance should use the military health system. The military health system is a global, comprehensive, integrated system that details where military personnel can receive healthcare with their insurance. Typically, people with Tricare insurance can receive care from military hospitals or clinics, a civilian network of providers, or Tricare-authorized non-network providers.
Find Help at First City Recovery Center
Located in Kokomo, Indiana, First City Recovery is a detox center, rehab facility, and mental health facility with a wide variety of substance use and mental health treatment programs.
FCRC is in-network with Tricare/VACCN/Beacon insurance. Thus, uniformed service members and retirees, along with their immediate family members, can use Tricare insurance to cover the cost of detox and/or rehab at our facility. To learn more about FCRC and whether or not you qualify to receive care and coverage for treatment there, contact us today.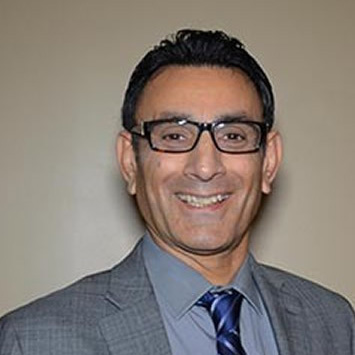 MD, Psychiatrist
Dr. Vahid Osman, MD is a psychiatry specialist in Indianapolis, IN.
Dr. Osman completed a residency at Austin State Hospital. He has over 32 years of experience in Psychiatry & Behavioral Health. He is board certified by the American Board of Psychiatry and Neurology.