Common Locations We Service
Located in Kokomo, Indiana, First City Recovery Center offers addiction treatment to individuals who are struggling with drug and alcohol addiction. Our compassionate team of addiction treatment specialists is here to provide an individualized approach to recovery. We are committed to helping you begin your journey to a better life, free from substance dependence.
We understand that many people face challenges when it comes to finding a rehab center near them that offers the help they need. But, if you are looking for treatment in North-Central Indiana, you can receive the treatment you require here at First City. We welcome individuals living in the following areas:
Our approach to addiction treatment addresses the individual needs of our clients. Our facility is a safe, substance-free environment where our clients can receive treatment without distraction. Instead, they can focus on moving forward, leaving addiction in the past.
What Makes First City Recovery Center Unique?
With the many resources and addiction treatment centers available to those who need them, it can be difficult to choose the right facility. It is necessary to find a rehab center that meets your specific needs as you take steps toward a new life. Here at our Indiana addiction treatment center, we strive to provide a unique set of options for those struggling with addiction. We also offer resources to the families of our clients.
Some of the benefits of receiving treatment here include the following:
Treatment for people of all ages: Both young and older adults can receive help here.
Support for the family: Parents of young patients can come to our facility to get the necessary education and support. Also, we offer family therapy.
Post-traumatic growth treatment: Also known as PTG, our pot-traumatic growth treatment can help people to better understand themselves and others. As people recover from trauma and addiction, they can develop a healthy mental awareness through our therapeutic approach.
With the right resources, you can break free from addiction. Our mission is to give you the opportunity to do just that.
Addiction Treatment Programs at Our MidWest Facility
We offer a comprehensive continuum of care here at First City. This includes:
Our staff understands that, in many cases, addiction is accompanied by other conditions and challenges. This is why we also provide treatment for those who are suffering from co-occurring mental health and substance use disorders. Our dual diagnosis program can help individuals safely manage their mental health challenges and work through the addiction recovery process.
Contact First City Recovery Center Today
Addiction can cause intense loneliness and fear to cripple those who are suffering. But, there is light at the end of the tunnel. You are not alone in your struggle with addiction. Help and hope are available to you here at our facility.
To learn more about how we can help you or your loved one end substance abuse, please reach out to us today. First City Recovery Center is here to help fight addiction in the lives of our clients. We will walk with you as you pursue recovery and freedom.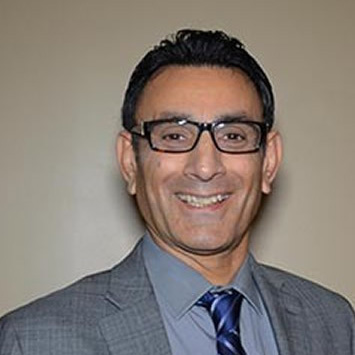 MD, Psychiatrist
Dr. Vahid Osman, MD is a psychiatry specialist in Indianapolis, IN.
Dr. Osman completed a residency at Austin State Hospital. He has over 32 years of experience in Psychiatry & Behavioral Health. He is board certified by the American Board of Psychiatry and Neurology.