Drug Detox & Alcohol Rehab in Bloomington, Indiana
Inpatient Rehab and a Supportive Environment Facilitate Recovery in Bloomington
Nestled in the Ohio Valley, Bloomington is the seat of Monroe County, about an hour's drive from Indianapolis in south-central Indiana. Plentiful hills and woods make this community of around 85,000 seem more secluded than other urban environments in the Hoosier State. During the academic year, Indiana University's main campus more than doubles the city's population.
While like all university towns, Bloomington has its share of substance abuse issues, this city offers a wealth of resources for inpatient rehab and other forms of treatment that can lead to a purposeful life of sobriety. What's more, myriad wholesome athletic, social, and cultural activities beckon to present recovering individuals with exciting alternatives to drug use and other self-destructive behavior.
In 2020, Monroe County accounted for 1,171 of Indiana's 29,170 inpatient or outpatient substance use admissions. The city and county have a wide variety of treatment options for those struggling with alcohol or another substance. The array of hospitals, clinics and rehab centers means that help is readily available once you or your loved one decides to reach out. As is the case in larger U.S. cities, Bloomington has the infrastructure and personnel to make finding treatment reasonably easy, discreet and timely.
Substance Use Risk Factors in Bloomington
Bloomington is a center for art and culture in south-central Indiana. Indiana University's main campus provides museums, camps, concerts, plays and sporting events. IU also has world-recognized degrees in music, anthropology and medicine. However, with a population that doubles each autumn and a student body that exceeds the year-round population, many substance use risk factors are amplified in the college environment. Such factors include:
• Fraternity and sorority parties
• A highly active bar scene and nightlife
• Binge drinking and substance experimentation
• Underage drinking
• Higher instances of driving while intoxicated
• Increased chances of sexual assault, theft and violent crime
• Greater instances of overdose, drunk driving and other substance-related medical emergencies
• Higher instances of communicable diseases through needle use, including Hepatitis C and HIV/AIDS
Indiana University Health, the second largest medical network in Indiana, has compiled data for Monroe County that brings the above challenges into sharper focus. The vast majority of the following statistics are from between 2015 and 2020 and were reported by local media:
• There were 49 overdose deaths in Monroe County in 2020, more than doubling 2019's number.
• 5,000 overdoses were reversed in a single month in 2020 using naloxone, and 98% of naloxone doses were administered by nonmedical personnel.
• Since 2015, a total of 100,000 doses of naloxone have been administered in Monroe County.
• Only 80 nonfatal substance use episodes were reported by Monroe County emergency rooms in 2019. This may be compared to 5,064 substance use ER visits statewide.
• Indiana University's 2021 substance use survey shows that, of college students who drank alcohol, 53% reported a hangover during the previous month.
• In the same survey, 21% admitted to blacking out.
• 11% of drinking students reported missing class in the previous month
• 16% reported having unprotected sex while under the influence of alcohol or and/or another substance.
• 9% reported physical injuries as a result of drinking.
In short, Bloomington and Monroe County have unique challenges when it comes to substance use both on and off the IU campus. However, there is an excellent framework of resources in the area to combat these issues.
What Types of Treatment Are Available?
Substance use treatment can be divided into roughly four categories:
1. Short-Term Residential Treatment
This is "going to rehab" in hospitals or specialized clinics. It involves a stay at a discreet or remote facility with substance use counselors and sometimes medical personnel. Stays can be between 20 and 60 days depending on the needs of the client.
Outpatient Treatment
This is the type of treatment that many employed people choose. It is often less costly than residential treatment. While not all of these programs directly employ medical professionals, most offer individual and group counseling. Treatment may be less frequent than at a residential facility as sessions are often spread out over a longer period.
3. Individualized Counseling
This usually takes place in the form of "talk therapy" with a mental health professional. Counseling also has the benefit of being one of the most discreet forms of treatment. The length of time it will take varies.
Group Counseling
Group therapy, often conducted by a mental health professional, adds positive social reinforcement to recovery. Therapy groups meet regularly and continue for months or years.
There are significant overlaps in each category with different types of therapy happening in tandem. Self-help-oriented 12-step programs like Alcoholics Anonymous (AA) and Narcotics Anonymous (NA) do not conform to any of these categories.
In addition, there are hybrid models of treatment such as partial hospitalization, which usually involves several hours a day, three to five times a week. While this is less of a disruption to daily living than an inpatient program, individuals undergoing treatment will require some schedule adjustments.
Bloomington's Substance Use Resources
In addition to 911 emergency services, there are programs, clinics, hospitals and rehab centers in the area. To start with, local chapters of Alcoholics Anonymous and Narcotics Anonymous both have regular meetings. Heroin Anonymous of Indiana (HAIN) can be reached by telephone at 317-778-5451, and meetings can be found on the organization's website. Al-Anon also offers meetings in the area for the families of those who struggle.
The Office of Alternative Screening and Intervention Services (OASIS) at Indiana University is available to area students. The program is primarily for substance use counseling and referrals to other services. They can be reached through the OASIS website or by calling 812-856-3898. This service is for IU students who are struggling with substances in any way, not just those diagnosed with a substance use disorder. IU's Student Health Center also offers substance use counseling and referrals.
For the public, dozens of rehab centers for both medical and social rehab are available. There is also the option of going through private counseling with a licensed mental health professional. Much of the information available here is also accessible through your primary care physician or by calling the Substance Abuse and Mental Health Services Administration (SAMHSA) national hotline at 800-662-4357. This crisis aversion and referral service is free, confidential and available 24 hours a day, 365 days a year. You can also search for local resources and centers through the SAMHSA website.
If you or a loved one is in danger because of substance use, nothing should be taken to chance. Bloomington has over a dozen hospitals, each with fully functional emergency departments and the tools necessary for emergency detox.
This broad network of resources, many of which are free, should tell you or a struggling loved one two things. First, local help in Monroe County is readily available through a simple phone call, email or website search. The second is that no matter the intensity or type of substance use disorder, a person who struggles is never truly alone. When you or your loved one is ready, help will be there.
Outpatient vs. Inpatient Treatment
Sometimes, further medical interventions are needed to help a person withdraw from a substance or become clean in the long term. This is true of many opioids, heroin and benzodiazepines. This is where medical rehab, also called medication-assisted treatment, can be an effective and even lifesaving tool. This is where two types of medical intervention become important: intensive outpatient and inpatient treatment. If drug detoxification is necessary for a safe withdrawal from a substance, clients will need inpatient treatment where medical professionals can monitor their health.
Intensive outpatient treatment usually involves a combination of individual and group counseling and a 12-step program. Inpatient facilities offer an even broader range of treatment options.
Options for Inpatient Rehab
Rehabilitation centers are able to integrate several types of therapy within a period of two to six weeks. In addition to detoxification, medication management, counseling and 12-step programs, centers may offer yoga, meditation, physical fitness programs and specialized nutrition. Inpatient rehab usually places an emphasis on cognitive behavioral therapy and the client's care after rehab. While some locations offer referrals to 12-step programs once rehab is done, others offer ongoing outpatient therapies post-rehab.
Many centers are in scenic locations, enabling rehab to be as discreet and relaxing as possible. Others are in secure hospital wings where a client can get confidential, 24-hour care.
Choosing the Right Treatment Center
SAMHSA offers guidelines for finding a treatment center that is a good match for the client. Someone looking for a treatment center can ask the following questions:
• Is the facility licensed and/or certified by the state?
• Does the facility offer evidence-based treatments like cognitive behavioral therapy, medication management and other scientifically verified treatments?
• Does the facility offer FDA-approved medication for treatments like detoxification, mental health management and relapse prevention?
• Does the facility include family members in the recovery process?
• Does the facility offer post-rehab support like ongoing therapy, medication management, sober living environments and employment assistance?
Knowing what the viable treatment options are empowers the client to choose a facility that is best suited to their needs, timeframe, employment and housing status.
Why Bloomington Is a Great Place to Enjoy Recovery and Sober Living
The cultural scene is therapeutic. The Indiana University Art Museum showcases an array of paintings, jewelry, and other works from Asia, Africa, the South Pacific, and more. You can even find works by Pablo Picasso and Jackson Pollock. Every fall, Bloomington hosts the Lotus World Music and Arts Festival, a multicultural celebration. Live indie music is big here, too. These are only a couple of possibilities recovering individuals can explore to inspire expressions of their own creativity.
• Outdoor recreation abounds. Known for its natural beauty, Bloomington boasts 23 square miles of scenic forested hills. It was designated a "Tree City" by the National Arbor Day Foundation. Less than 23 miles away is Brown County State Park, Indiana's largest, comprising 15,776 acres. Nature is good for the soul, and you can hike trails, go horseback riding or camp here.
• There are four seasons of sports to help the body heal. In mild weather, cycling — whether mountain biking or watching the Little 500, the largest collegiate bike race in America — is king. In the heat of summer, you can swim or go cliff jumping in Lake Monroe. Winter brings snow and lots of chances for skiing and sledding. If you'd rather stay indoors, join the legions rooting for the IU basketball team, the Hoosiers.
What About Insurance?
Depending on coverage, a person's stay in a rehab center may be partially or completely covered. It is vital to know what insurance will cover before choosing a facility. This can be done either by contacting the insurance provider directly or asking potential rehab centers find your coverage information. Many rehab centers now offer this service free of charge. It is also important to get estimates for any out-of-pocket costs. As of 2021, hospitals are required by law to make information about costs available to anyone undergoing treatment there.
It is important to note that under the Affordable Care Act, private insurers are required by law to cover some form of alcohol and substance use treatment. The ACA also designated substance use treatment as one of "10 essential health care benefits."
When You or Your Loved One Is Ready
Most rehab centers are available for admissions 24 hours a day and 365 days a year, so contact and help are within immediate reach. When you're ready, contact First City Recovery Center at 877-595-3330 or through our website. Remember, when you are ready, you can start your path to healing with just a phone call or mouse click.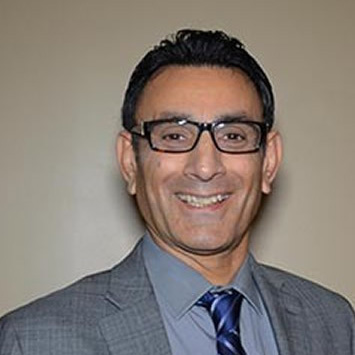 MD, Psychiatrist
Dr. Vahid Osman, MD is a psychiatry specialist in Indianapolis, IN.
Dr. Osman completed a residency at Austin State Hospital. He has over 32 years of experience in Psychiatry & Behavioral Health. He is board certified by the American Board of Psychiatry and Neurology.