REHAB PROGRAMS AT FIRST CITY RECOVERY CENTER
Substance abuse is the use of illegal drugs or over-the-counter or prescription drugs or alcohol for purposes other than its original intent. Generally, when a person engages in substance abuse, the drug or substance is excessive. Substance abuse can lead to physical, social, and emotional job and personal related matters.
There has been an increased concern centered around substance abuse during the pandemic. In September 2020, about 15.1% of U.S. adults reported new or increased substance abuse due to pandemic-related stress.
Indiana Substance Abuse Statistics
Drug overdose deaths increased from more than 72,000 deaths in 2019 to over 93,000 deaths in 2020. In 2020, about 1,828 opioid overdose deaths in Indiana, accounted for 80.6% of drug overdose deaths in the state. 
Generally, for an individual struggling with a substance abuse disorder, mental health is affected. This is called a dual diagnosis or co-occurring disorder. Mental health illnesses can be chronic or acute. 
When a person has a mental health illness, it is diagnosable and can affect a person's psychological, social, and emotional well-being, and behavior. The conditions include:
Mood personality disorders
Schizophrenia
Depression 
Anxiety
Since the COVID-19 pandemic, mental health conditions have worsened. Over 3 in 10 adults in the U.S. have reported depressive or anxiety disorder symptoms since May 2020. In 2019, about 1 in 10 adults reported depressive and anxiety disorder symptoms. 
When it comes to Indiana, from September 29 to October 11, 2021, about 28.6% of adults reported depressive or anxiety disorder symptoms. Compared to 31.6% in the U.S.
What Is the Recovery Process?
The recovery process is a change through which individuals engage in the following activities:
Improving health and wellness
Living more self-sufficient lives
Striving to reach full potential


Even individuals with chronic or severe substance use disorders can overcome their illness and regain social function and health with proper help. This step is called remission. Being in recovery is when positive values and changes become a part of a voluntarily adopted lifestyle.
While individuals believe that abstinence from all substance use is a fundamental feature of a recovery lifestyle, others think differently. Individuals report handling negative feelings without substance use; living a conducive lifestyle in recovery.
What Is Addiction?
Addiction is a brain disorder. When a person has an addiction, a treatment program is needed to focus on the neurobiology of addiction. 
Signs and Symptoms of an Addiction 
Increased spending on the substance, despite the financial concerns
Spending time recovering from substance abuse symptoms
Withdrawal or social isolation due to substance
Intense cravings or urges for a substance
Failed attempts to quit the substance
Increased tolerance to a substance
A decline in personal hygiene
Increased risky behaviors
The stigmas that revolve around addiction undermine authentic struggles that individuals face daily. People will often rely on substances to act as a short-term coping mechanism. However, highly addictive substances can increase a person's dependence. 
Dependence on a substance or behavior typically leads to addiction. Technically, an individual can be dependent, but not yet addicted. The programs offered at our rehab center in Indiana will assist individuals in understanding how the brain is damaged by drug and alcohol use. 
Once you understand the root cause of your addiction, it'll be easier to comprehend what to do to get free from it. Despite the cravings that cloud a person's judgment, drinking an excessive amount of alcohol or using prescription or illicit drugs won't bring everlasting joy to your life. 
Our Continuum of Care
A continuum of care is a single thread of treatment that starts once you decide to attend a rehab center in Indiana. It carries beyond aftercare and beyond. 
Generally, the patients step down to less intensive levels of care as they begin their recovery process. In this specific model, our team will customize and adjust the care to meet the needs of the individual.
The continuum of care for substance abuse offers a wide range of addiction treatments. The goal is to meet the needs, no matter the current stage. 
An effective behavioral, mental or physical health plan must include a streamlined and evident continuum of care to provide the best treatment possible.
The three main factors that determine whether someone will recover from substance abuse and maintain recovery over an extended period are:
Social and community support, such as organized support groups
Engaging in long periods of professional care
Stability and support from loved ones
If the care isn't constant, starting from the beginning of treatment, there are several places where the patient can discontinue care and fall out of recovery. As a result of that, the cycle can start all over again. 
Why Is It Important to Follow Our Continuum of Care?
It's important to follow our continuum of care at our rehab center in Indiana for several reasons. The continuum of care provides evidence-based treatment methods for individuals struggling with behavioral health. Our continuum of care is a planned sequence of various services to an individual, and it's vital to follow this process for a successful recovery.
Our rehab center in Indiana can assist you in making more positive changes in your life and avoiding alcohol and addictive drugs altogether in the future. By showing a patient how to identify triggers that might lead them back into past habits, the continuum of care can show:
New ways to cope with trouble and stress in personal relationships
It can bridge the gap between the detox and recovery process
It provides aftercare programs like sober living
Many individuals are involved in assisting patients in returning to a productive and healthy life after they engage in addiction treatment. Patients in active recovery often do the hardest work of all. Without the proper support throughout the journey, the possibility of relapse becomes greater. 
Transitioning out of treatment is a difficult time, and when another service isn't in place, the individual's recovery is at a greater risk. Studies have shown that about 20% of individuals who transition without continuing the care will avoid relapsing after a year. When continuing care occurs, it increases the abstinence rate by 50%.
For example, a person might attend medical detox during the inpatient hospitalization and then wait weeks or months before attending a rehab center in Indiana. The individual might not get referred to a program at all. A lot can transpire in the weeks or months afterward that can cause several addiction matters landing the patient in the hospital, jail, or worse. 
Programs at Our Rehab Center in Indiana
Our Rehab in Indiana Provides an Exceptional Continuum of Care
Here at First Recovery, we understand the importance of family and integrated living. Our addiction rehab center in Indiana can help you overcome substance abuse and get back on your feet. We cater to your specific needs. Contact us today to start your recovery journey.
What We Treat:
Alcohol addiction
Fentanyl addiction
Meth addiction
Opioid addiction
Prescription drug addiction
Xanax addiction
Tramadol addiction
Contact Us Today
You can contact us through phone or email.
Prior to admitting yourself into an addiction treatment center, you need to contact that treatment center directly.
When you first communicate with an addiction treatment center, they will ask you several questions about yourself and your struggles with addiction. When they're asking you these questions, make sure that you are as honest as possible. This allows the treatment center to have a better idea of what programs to place you into.
At First City Recovery Center, we will do everything within our power to place you in the right treatment programs. As a result, we will be able to give you the highest chance of achieving long-term sobriety when you complete them.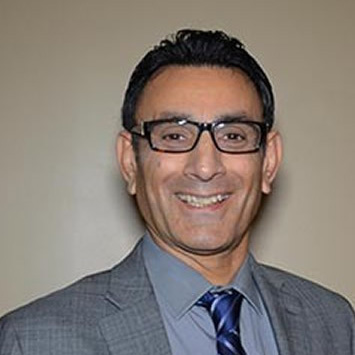 MD, Psychiatrist
Dr. Vahid Osman, MD is a psychiatry specialist in Indianapolis, IN.
Dr. Osman completed a residency at Austin State Hospital. He has over 32 years of experience in Psychiatry & Behavioral Health. He is board certified by the American Board of Psychiatry and Neurology.