So, here you are taking your first step towards the road to recovery: rehab. You are probably wondering, "What should I bring? What should I leave behind? Are there any prohibited items? Do they provide clothing or do I carry my own? What about Toiletries?" Our Indiana inpatient rehab program has strict guidelines on what to bring and not bring to our facility. If you have further questions about what to bring to rehab, please give us a call!
This short guide will give you a brief outline of the do's, don'ts, and maybes of what you can carry with you to rehab.
What Is Recommended To Bring to Rehab?
There may be some subtle differences in specifics, but many rehab centers share commonly allowed items. The suggested items you can bring with you to rehab are:
List of Important contacts. In some cases, your phone may not be allowed at all times, so make sure you have a list of all of your important contacts.
Jewelry: Wedding rings or other sentimental pieces are allowed.
An alarm clock: As stated before, you may not have access to your phone, so you may need to invest in a dedicated alarm clock to help you wake up in the mornings.
Prescription medications: These must be in their original containers with clear labeling. All medications will be scrutinized in order to maintain a drug-free facility.
Money (Cash, credit card, checks): You will need some pocket change for vending machines, coffee, or other small items.
Insurance card and information. Make sure your insurance information is available for payment for medication or other things that may happen.
Identification. Proper proof of identification such as a driver's license, passport, or social security card is a requirement.
Calling card: Calling cards for long-distance calls are allowed.
Notebook or journal. Studies show that writing can be therapeutic. Carry journals or notebooks to help organize your thoughts and experiences.
Pictures of loved ones and home. Pictures or small items that make your room homely are allowed and encouraged.
Reading material. Reading can help time go by quicker, as well as provide educational, spiritual, or self-help bonuses. Carry paperbacks rather than hardbacks. Electronic reading devices are not allowed.
What Should Not Be Brought to Rehab?
Rehabilitation is about focusing on healing and recovery. Items that can distract you or trigger a relapse should be left at home. Examples of such items are:
Drug-related items. Vaping devices, e-pens, illicit drugs, drug paraphernalia, and alcohol should all be left at home.
Products containing alcohol as an ingredient. Nail polish remover, hand sanitizer, mouthwash, etc.
Aerosol products. Hair spray, body spray, cleaning products, etc.
Dental floss. This is normally provided by the treatment facility.
Opened supplements and vitamin bottles. If nutritional supplements are allowed, they will need to be sealed and unopened.
Inappropriate clothing. Clothing that depicts political views, bigotry, drug or alcohol use, explicit language or images, or revealing clothing, (such as two-piece bathing suits for women) is a no-no.
Electronic devices. Devices with access to the internet are not allowed.
Weapons. No pocket knives, box cutters, mace/pepper spray, tasers, or other sharp objects
Sporting equipment.
Pornographic materials.
Food and drink.
Candles or incense.
What Clothing Should Be Carried?
The clothing you carry depends on the location of the treatment center, the season, the climate, and the expected activities you might be involved in. The following clothing items are a general starting point.
Comfortable daily wear shoes. Carry at least one pair of closed shoes as well as a pair of shower slippers or casual sandals.
Shirts or blouses. Most variations will be acceptable, but check the policy on crop tops, tank tops, short skirts, etc.
Comfortable pants and shorts. Plan on spending time both indoors and outdoors, and carry appropriate leg protection.
One or two more formal outfits. You may need these for birthdays, family nights, or other special occasions.
Bathing suit/cover-up: These may be required, depending on the location and season. One-piece suits for women and simple swim shorts for men are normally acceptable.
Sleep/loungewear. Comfortable, breathable loungewear or pajamas.or other comfortable sleepwear. You can also carry a bathrobe.
Outerwear: The season or location may make a jacket or sweater a necessity.
Which Personal Hygiene Items May Be Carried?
Plan on packing enough for at least a month-long stay, and make sure you confirm with admissions about any item you are unsure of.
Generally accepted hygiene items are:
Deodorant, perfume, or cologne
Soap, body wash, shampoo, conditioner
Hairstyling products
Toothbrush or toothpaste
Feminine hygiene products
Sunscreen lotion
Lotion, facewash, or similar skin-care products
Makeup
Which Items Might or Might Not Be Permitted?
Each rehabilitation center has its guidelines for prohibited or allowed items. Avoid potential inconveniences by confirming with your center if they allow the following items.
Laptops and cellphones. If these items are permitted by your center, you may enjoy access to them during allowed periods. Make sure you don't forget your power cords or chargers.
Cigarettes/tobacco.  Some facilities allow access to cigarettes or other forms of tobacco. Make sure you adhere to any restrictions on the quantities you can carry.
Over-the-counter (OTC) medications and vitamins. These items must be in unopened, sealed containers/packaging. These must be new and unopened.
Gum. The gum must be sealed and unopened.
CD/MP3 player. Your center may allow devices that have no speakers or internet access.
Camera. Some facilities may allow cameras that have no internet capabilities.
Electric/Disposable razors. Some centers prohibit razors completely due to their danger factor. Disposable razors may, however, be allowed.
Nail files/clippers. Most centers ban nail clippers, but a few allow them.
Items to enhance your room's appearance. Some facilities will allow you to carry your own pillows, bedding, or other items to brighten your room.
Seek Treatment at First City Recovery Center Today
If you're ready to get treatment for mental health and addiction, allow us to help you here at First City. We are committed to your health and well-being. Our team is standing by to make sure your journey to recovery is successful. Reach out to us today to learn more about our services and programs!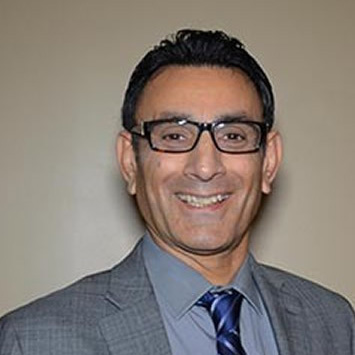 MD, Psychiatrist
Dr. Vahid Osman, MD is a psychiatry specialist in Indianapolis, IN.
Dr. Osman completed a residency at Austin State Hospital. He has over 32 years of experience in Psychiatry & Behavioral Health. He is board certified by the American Board of Psychiatry and Neurology.