Women's Addiction Treatment Program in Kokomo, Indiana
Women face unique challenges throughout their daily lives. Women are the only ones that experience everything that goes along with childbirth, both mentally and physically. Unlike men, women are expected to be the more nurturing and caregiving sex in our society.
The challenges and expectations that are put on women specifically can be taxing. Sometimes the pressures put on women can reach a point where they turn to drugs or alcohol as a way to self-medicate. This often leads to substance abuse and addiction.
For those women battling addiction, it's important that they get treatment from a facility that is meant to address them and their unique needs, such as a women's addiction rehab center in Indiana.
At First City Recovery in Kokomo, Indiana we offer gender-specific addiction treatment programs. By doing so, we offer both men and women a safe and supportive environment where they can have their gender-specific needs met as it pertains to their addiction treatment.
What is Gender-Specific Treatment?
Gender-specific treatment programs are designed specifically to treat men and women separately. Men and women not only experience addiction differently, but they also react differently to treatment.
Additionally, whether subconsciously or not, some men and women simply don't feel comfortable opening up and being vulnerable around the opposite sex, especially those they don't know.
Unfortunately, many women who are suffering from addiction experience some form of domestic violence or abuse. Their partner may even go so far as to actively prevent them from getting the help they need for their substance abuse. As a result, they may not feel comfortable being surrounded by men when they do finally go to treatment.
A gender-specific, women's-only treatment program removes any fear that may come with having men around which can allow everyone to focus 100% of their time and energy on getting the help that they need.
What Are the Differences Between The Genders When It Comes To Addiction Treatment?
Addiction does not discriminate based on gender. That being said, men and women experience addiction and addiction treatment very differently.
Women often face different forms of trauma and mental health struggles compared to men such as:
Domestic violence and abuse (verbal, physical, and/or sexual)
Self-esteem issues
Struggles associated with motherhood
Body or self-image issues (this can often lead to eating disorders)
Feelings is isolation or loneliness
Chronic physical pain (often brought on by childbirth)
According to the National Survey on Drug Use and Health, there are also significant gender differences when it comes to substance abuse and addiction including:
Rates of dependence
Choice of substance
The way the brain responds to substance use and abuse
The reasons for using substances of abuse
Gender-specific treatment programs allows for the treatment center and staff to spend more time focusing on the unique challenges that women face.
What Are the Benefits of a Women's Only Treatment Program?
Women's only treatment programs are able to provide services and programs that may not be offered at co-ed treatment facilities.
For example, many women seeking treatment are the primary caregiver for their child or children. When going to treatment not only do they need accommodations for themselves, but they also may need accommodations for their children as well.
As we touched on earlier, many women who enter treatment have a history of domestic violence and abuse. As a result, they may not feel comfortable being around men or speaking openly about their problems if men are in the room. Even those women who have not been the victim of domestic violence, they too may feel more comfortable opening up about their substance abuse problems in a room full of only women.
Finally, those who are battling substance abuse and addiction while pregnant, or going through hormonal changes often require specialized medical treatment while in rehab. A women's only treatment program will have the capacity to offer the unique medical care that those women may require.
What Can You Expect From a Women's-Specific Treatment Program?
At First City Recovery Center, we offer a variety of women's-specific treatment programs including:
Treatment Options for Women's Specific Treatment
At First City Recovery Center, we know that even amongst our men's specific treatment programs, not every treatment option is right for every person. That's why we offer our men's programs as part of all of our addiction treatment programs in Indiana including:
Inpatient Treatment
Outpatient and Intensive Outpatient Treatment
Partial Hospitalization
Inpatient treatment is one of our more popular treatments amongst both our treatment professionals.
With inpatient treatment, you live at the facility for the duration of your treatment. By living at the facility, you are free of any and all temptations and distractions, allowing you to focus 100% of your time and energy on your treatment and getting sober.
Many women have the responsibility of being the primary caretaker for not just their children but also elderly family members as well. As a result, they may not have the luxury of being able to enter into an inpatient treatment program.
For those looking for an alternative to inpatient treatment, outpatient and intensive outpatient treatment can be great options. With outpatient treatment, you go to the facility during the day for your various therapy sessions and then you go home when you are done.
A partial hospitalization program combines aspects of both inpatient and outpatient treatment to create a unique program.
Partial hospitalization programs offer the structure and medical care of an inpatient program while allowing you to live at home and come to the facility for treatment like you would with an outpatient program.
Are You Looking For a Women's Addiction Treatment Program in Indiana?
Women face unique challenges when it comes to getting the help that they need for drug and alcohol addiction.
At First City Recovery Center, we understand the importance of gender-specific addiction treatment. If you or a female in your life is in need of addiction treatment and could benefit from a men's specific treatment program, contact us today.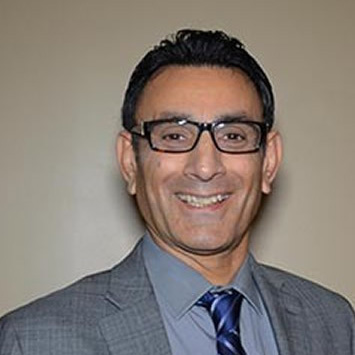 MD, Psychiatrist
Dr. Vahid Osman, MD is a psychiatry specialist in Indianapolis, IN.
Dr. Osman completed a residency at Austin State Hospital. He has over 32 years of experience in Psychiatry & Behavioral Health. He is board certified by the American Board of Psychiatry and Neurology.