Eating Disorder Treatment in Indiana
Eating disorder is a serious condition that is made even worse by the fact that very few people would want to talk about them. The National Association of Anorexia Nervosa and Associated Disorders (ANAD) reveals that there are at least 30 million Americans living with an eating disorder as of 2020. If this is not enough reason to have eating disorder programs all over the US like that offered in the eating disorder treatment in Indiana, then add these disturbing facts: at least 10 million American men will suffer from an eating disorder in their lifetime, and this condition is the third most common chronic illness among adolescent females in the country.
What is an Eating Disorder?
Eating disorders encompass a range of psychological conditions that has or includes a pronounced unhealthy eating habit among the symptoms. These conditions often cause a distorted perception relevant to food, body weight, or body shape. As these conditions have a direct correlation with how the body receives nutrition, it is considered as being a deadly form of mental illness and requires immediate treatment.
The more common manifestations or primary symptoms of eating disorders include:
Severe restriction of food
Uncontrollable food binges
Purging behaviors (vomiting, unneeded use of laxatives)
Overexercising
Eating disorders are typically very serious conditions affecting physical, psychological, and social function. Further research into the condition suggests that eating disorders often co-occur with other mental health issues, including:
Disorders that primarily affect mood
Obsessive-compulsive disorder (OCD)
Alcohol use disorder
Substance use disorder
What are the Types of Eating Disorders?
Most people who do not understand the condition would think that an eating disorder is simply that: the inability to eat properly. While this might be a correct presumption, it is also oversimplifying the condition, as there are different types of eating disorders that have been classified by the mental health experts that study them, including:
First City Recovery Can Help You with Eating Disorders
There is no shame in seeking help for an eating disorder. The shame lies in allowing it to go unchecked, and eventually suffering from the serious health issues that come with it. We know it is next to impossible to talk about it, let alone deal with it, which is why our addiction and mental health treatment in Indiana have made it our business to find the most effective ways to help people with it, because getting them the care and help they need as soon as possible is utterly important.  Just about 35 miles north of Indianapolis, we here at First City care enough to do what needs to be done to help you get well, all you need to do is talk to us.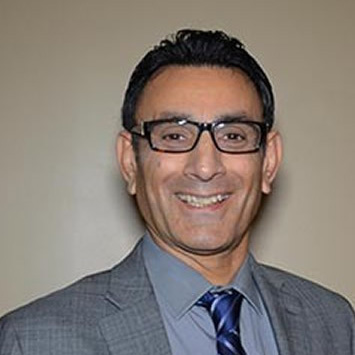 MD, Psychiatrist
Dr. Vahid Osman, MD is a psychiatry specialist in Indianapolis, IN.
Dr. Osman completed a residency at Austin State Hospital. He has over 32 years of experience in Psychiatry & Behavioral Health. He is board certified by the American Board of Psychiatry and Neurology.