A MidWest addiction treatment center
First City Recovery Center is an addiction treatment center based in Kokomo, Indiana. As a MidWest addiction treatment center, we know the value of family and the importance of integrated living. That is why we work so hard to provide high-quality treatment programs that cater to both the needs of every member of the American family individually and the American family as a whole.
We Provide Addiction Treatment for People of Varying Ages
At First City Recovery Center, we recognize that anyone from the youth to the elderly can develop a substance use disorder. Therefore, we offer treatment programs that are tailor-made for people of varying age groups that are suffering from addiction.
We also recognize that when one person develops an addiction, that person's entire family is affected. This is especially true when the person in the family with an addiction isn't even an adult yet.
If you are a parent with an adolescent that abuses substances, you can bring your adolescent to receive addiction treatment at First City Recovery Center. Parents can also come to First City Recovery Center to receive support and education on parenting in recovery.
Outpatient Rehab Services
If you have a healthy and supportive home life, are stable enough in your recovery that you do not need 24/7 supervision, and can handle upkeeping your normal day to day responsibilities and day job while receiving addiction treatment, you should consider receiving outpatient treatment at First City Recovery Center. Outpatient addiction treatment is rehab that patients commute to and attend and then go back home afterward.
Partial Hospitalization Treatment
One form of outpatient treatment that we offer is the partial hospitalization treatment program (PHP). It occurs approximately 5-7 days a week for around 6 hours per day. Another term for partial hospitalization treatment is "day treatment". This is because people who receive treatment for this long tend to attend treatment all day.
Intensive Outpatient Treatment
Another form of outpatient treatment here at First City Recovery Center is our intensive outpatient program (IOP). An IOP usually occurs for a few hours a day, 3-5 days a week.
While an IOP is indeed intense and highly structured, it is not as intense as partial hospitalization treatment. IOPs also do not require as much monitoring by physicians as PHP does. Therefore, intensive outpatient treatment is a step down in overall intensity from partial hospitalization treatment.
Our unique treatment program
Post-Traumatic Growth Treatment
At First City Recovery Center, we know that people of all personality types can develop an addiction. For the people that are more anxious by nature and not naturally resilient, we offer special post-traumatic growth (PTG) treatment programs.
Through these PTG treatment programs, more anxious and non-resilient people will develop a new understanding of themselves, the world, and others. That way they will leave addiction treatment more independent and self-sufficient then they went in. Post-traumatic growth will only increase the chances that addicts will have a successful transition into the real world after addiction treatment is over.
Therapy Services at First City Recovery Center
Within many addiction treatment programs are therapeutic services. For example, we here at First City Recovery Center offer all prospective patients cognitive-behavioral therapy, dialectical behavioral therapy, eye movement desensitization and reprocessing therapy, motivational interviewing, group therapy, and family therapy.
What Happens After You Finish Addiction Treatment at First City Recovery Center?
At First City Recovery Center, we do not abandon you once you finish one of our addiction treatment programs. Instead, we treat you like family. That is why we help provide you with the things that you need to successfully re-enter the world as a sober individual.
You Can Live in Our Transitional Living Facility
First City Recovery Center knows how difficult it is to transition into the real world after addiction treatment. Because of this, we allow some of our patients to stay in our 24/7 transitional living facility post-treatment.
A transitional living facility provides its residents with large amounts of freedom. Therefore, staying in one will allow people in recovery to slowly get used to being on their own prior to fully joining the real world.
You Get to Join Our Visible Recovery Community
Another program that we allow our patients to be a part of post-treatment is our Visible Recovery community. Visible Recovery is an addiction support group offered only at First City Recovery Center. This addiction support group has robust monthly activities within central Indiana that former patients of ours can participate in.
Visible Recovery has activities that are based in the real world post-treatment. Thus, visible recovery can help patients transition into the real world more smoothly.
We welcome individuals living in the following areas:
Become a part of the First City Recovery Center Family
At First City Recovery Center, our patients are more than just clients, they are family. As a result, we go above and beyond to treat them as such. That is why we provide our patients with specialized, high-quality treatment. To learn more about First City Recovery Center and the treatment services that we offer, you may find us on web or feel free to contact us anytime!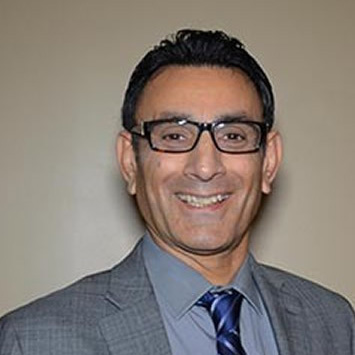 MD, Psychiatrist
Dr. Vahid Osman, MD is a psychiatry specialist in Indianapolis, IN.
Dr. Osman completed a residency at Austin State Hospital. He has over 32 years of experience in Psychiatry & Behavioral Health. He is board certified by the American Board of Psychiatry and Neurology.