Individual Therapy for Substance Abuse in Kokomo, Indiana
There are a number of therapeutic approaches being employed to help people with substance abuse recovery. As different people react differently to specific treatments, it is worth mentioning that many have responded quite well to individual therapy as an approach, as it has its own benefits.
It is always a good idea to seek the advice of a professional before deciding as to what particular form of substance abuse therapy to receive. These professionals know how to better assess a person's needs, situation, and thresholds, giving them an insight as to what kind of therapy would be best.
What is Individual Therapy?
Individual therapy is traditionally a counseling method where a trained mental health clinician works one-on-one with a patient who requires direct aid in dealing with severe issues. These issues could range from substance addiction, anger, depression, physical abuse, and other similar concerns.
In most cases, those in need of counseling cannot readily open up about their issues. Individual therapy allows the patient to be in a secure and more private setting where no one else other than the one giving the therapy is present. The confidential environment helps the patient feel more at ease about conversing about their dilemma.
What Role Does Individual Therapy Play in Addiction Treatment?
Many people dealing with substance abuse admitted that they do so as a coping mechanism to some greater experienced trauma. Engaging in substance abuse gave them a moment's respite from whatever agonizing reality they had in their personal lives.
The experienced trauma could be anything from physical or sexual abuse, childhood trauma, chronic mental issues, depression, or some personal tragedy that was too much for them to bear. Initially, using whatever substance they abused allowed them a form of escape, although the continuous need for escape led to addiction.
Individual therapy serves as a way to finally address the issues that led to the addiction, while also trying to get the patient to kick the addiction itself. By allowing them to understand how their earlier trauma put them in more trouble, the patient begins the path to accepting help to kick their bad habit.
Certain personal tragedies are things that people are willing to talk about, such as sexual or physical abuse. In other cases, they could be immensely embarrassed by the things they did to sustain their addiction, such as theft and manipulation of others. Keeping these things bottled up inside will definitely lead to even greater mental and emotional distress, which is why the sooner they receive therapy for it, the better their chances of a swift recovery.
What are the Benefits of Individual Therapy?
Many who get into an addiction barely know what got them into it. Others who do know don't really understand the things that led them to it. There are also those who do have a greater understanding of these things, but refuse to accept that it either happened to them, or that they are unable to deal with it.
Whatever the reason might be for people to get into an addiction, it is mostly due to their inability to understand what is happening, why it happened, or how best to deal with it. In most cases, it was far easier to escape through alcohol or drugs, and the repeated needs became the addiction.
Individual therapy allows people to address these issues while being guided by a therapist. The process is usually a gradual but deeper look into the heart of the matter, while reaching a point of acceptance on the part of the person.
What Are the Treatment Methods Used in Individual Therapy?
There are a few methods involved in individual therapy designed to address the 'why' people do what they do when they react to a specific trauma.
What Should Someone Expect in an Individual Therapy Program?
Confidentiality
The first thing a person could expect is that everything discussed is done so with the utmost confidentiality. The entire purpose of the exercise is to help the person get treatment for an underlying issue, not become the subject of widespread gossip.
The environment of individual therapy is one of privacy, emotional security, and mental wellness, all intended to help the patient discuss intimate matters with the therapist.
Support
The practice of individual therapy does not make any provisions for the patient to be judged for what they did. It is understood that certain troubles brought them to a situation where they need help, and this is where emotional and mental support comes in.
Helping people understand that they are not responsible for the trauma they received will definitely not happen if they are made to think they deserved what happened to them. Only a nurturing and supportive atmosphere will help them with the needed realizations during therapy.
Conversation
Therapists will allow patients the time to get comfortable enough to open up about their troubles. The patients, however, do need to open up and engage in a conversation at some point, or the entire process will simply not work.
People looking into individual therapy need to understand that the conversation is not meant to highlight the flaws in a person's character or personality. What it seeks is to get to the possible reasons why the person's behavior became self-destructive to the point they went into substance abuse.
Realizations
The result of delving deep into past experiences and traumas will inevitably lead to some realizations about the patient. It could be about why they got into substance abuse, or why things turned out the way they did and led them into self-destructive behavior.
These realizations will be completely based on whatever it is that the patient opens up about, and not about speculations the therapist or anyone else might have about the patient.
Find Help at First City Recovery Center 
Therapy is not just about talking but also about reaching a solution aimed at a person's betterment. This is particularly true for people with individual substance abuse counseling.
It's not about the mistakes that were made that led a person to do something they shouldn't have. It's about understanding that mistakes will happen because people make mistakes, and about how mistakes don't define who we are, and how much better we could become.
Talk to us now at First City Recovery Center. We know how to listen.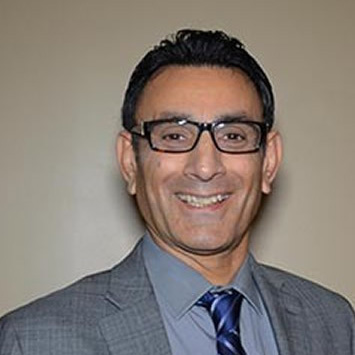 MD, Psychiatrist
Dr. Vahid Osman, MD is a psychiatry specialist in Indianapolis, IN.
Dr. Osman completed a residency at Austin State Hospital. He has over 32 years of experience in Psychiatry & Behavioral Health. He is board certified by the American Board of Psychiatry and Neurology.