Holistic Addiction Treatment Program in Indiana
Utilizing holistic forms of treatment in healthcare is part of a trend that has seen success across several types of disorders and illnesses. Therefore, as addiction is considered a chronic reoccurring illness, incorporating holistic treatment into forms of addiction should be no exception. Furthermore, holistic treatment should not be viewed as an alternative to traditional methods but rather as a compliment that when used together can create a more comprehensive and successful program.
The holistic approach to addiction treatment encompasses the whole person which includes not just the physical body but the mind and spirit as well. This means that in order for holistic treatment to be successful, it must address all aspects of the person struggling with addiction.
What is a Holistic Addiction Treatment Program?
The holistic approach is a comprehensive, integrated system of care that meets the physical, psychological, social, spiritual, and cultural needs of individuals with substance abuse disorders. It is important to understand that addiction is a chronic disease that affects not just the person struggling with substance abuse, but also their families and loved ones. A holistic approach can provide the structure, support, and guidance that people need to recover from addiction and live a sober, productive life.
Holistic refers to treatment and therapy types are that aimed at treating the whole person, mind, body, and spirit. The idea behind holistic forms of treatment is that improve individuals' daily lives by providing them with other psychical and psychological needs. People feel more complete in their treatment and have more successful transitions back into society.
A holistic treatment plan can help provide focus on what matters most to an individual. They have the opportunity to better understand themselves and their needs. Holistic programs satisfy a deep need for purpose and structure. They help people to develop new skills and knowledge.
What are the Benefits of Holistic Addiction Treatment Programs?
When holistic forms of treatment are used in conjunction with evidence-based treatment models it addresses how addiction has affected the person as a whole. This is an integrated approach that treats the whole person. Holistic treatment aims to:
Promote physical, psychological, and spiritual well-being
Empower individuals to make positive choices
Address underlying causes of addiction
Encourage healthy lifestyle choices
Find new ways to address triggers and stress
Utilize healthy ways to socialize and build relationships
Holistic treatments can also help people to connect with others who are struggling with similar issues. These programs can provide support and encouragement during difficult times.
What are Holistic Treatment Techniques?
There are many different holistic activities that can be used in addiction treatment. Some of these include:
How are Holistic Techniques Used to Treat Substance Abuse?
A Holistic approach provides people with a more complete, more comprehensive recovery. It also means looking at the person as a whole and making routine changes to support what's been learned in addiction treatment. The holistic approach can and should be used in conjunction with traditional methods of treatment, such as medication and therapy.
Using both traditional methods and holistic methods helps people recover from addiction because it gives them a comprehensive approach to treatment. Traditional methods focus on treating the addiction itself, while holistic methods focus on treating the whole person.
Are Holistic Addiction Treatment Programs Effective?
Yes, holistic addiction treatment programs can be effective. They often have a higher success rate than traditional methods alone because they treat the whole person, not just the addiction. People have also shown to have higher levels of satisfaction from treatment plans that include holistic options, as well as reporting lower rates of relapse.
Contact First City Recovery to Learn More About Our Holistic Treatment Options!
Holistic activities work well in addiction treatment because they help to address the underlying causes of addiction. Holistic addiction treatment programs are extremely effective when combined with traditional therapy and program types. At First City Recovery Center we offer a variety of holistic treatment options for anyone looking for a more well-rounded program.
Reach out to our team today to discuss our addiction treatment programs and how holistic treatment can work for you or a loved one.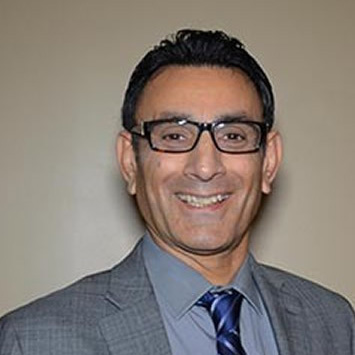 MD, Psychiatrist
Dr. Vahid Osman, MD is a psychiatry specialist in Indianapolis, IN.
Dr. Osman completed a residency at Austin State Hospital. He has over 32 years of experience in Psychiatry & Behavioral Health. He is board certified by the American Board of Psychiatry and Neurology.