How Long Does Meth Stay in Your System?
The answer to 'How long does meth stay in your system' is variable depending on the method of ingestion. This answer is also dependent upon the amount or dosage. The effects can last anywhere between 8-24 hours after use. How long does meth stay in your system after the effects wear off? Methamphetamines are detectable in the blood as long as 72 hours after use for casual urine samples. Hair follicles can retain traces of meth for as long as 90 days. However, the majority find it difficult to remain clean for 72 hours, let alone 90 days.
That's precisely why physically and mentally cleansing its addictive properties from your body is an entirely different matter altogether. It requires close monitoring and assistance from a medical recovery specialist. An individual with a thorough understanding of meth, its effects, and its addictive properties is a must to properly achieve recovery. Bearing that in mind, here is everything you need to know about Methamphetamines and how to achieve freedom from their vices.
What is Meth?
Meth is categorized as a potent chemical stimulant of the central nervous system. This overstimulation produces excessive dopamine levels that destabilize natural neuronic frequencies. The overstimulating exposure to meth and its reactionary overproduction of dopamine is what causes neurotic dependency. This means the longer your brain goes without methamphetamines, the more it craves those overstimulated dopamine levels. That's why attempting self-cessation can result in fatal consequences once methamphetamine dependency is developed. Rest assured, First City Recovery has all the quality therapy you need to enjoy recovery and achieve lasting sobriety.
What are the Symptoms of Meth Withdrawals?
The uncomfortable and often painful experience of meth withdrawal symptoms often ends up being the reason people can't stop using. Meth use is the only way to fend off unbearable withdrawal symptoms without the help of a professional therapist. That's why trying to quit by yourself is a harmful and often fatal decision. Bearing that in mind, the following are the most common symptoms associated with methamphetamine withdrawals.
Anhedonia is a neuronic chemical deficiency that induces an inability to experience pleasure, regardless of the circumstances. This means your dopamine cells or pleasure centers have almost completely shut down. This withdrawal symptom occurs when your body has reached such a state of dependency that meth has become a means to function. When the body has grown accustomed to overstimulated dopamine levels, any absence of the affecting drug can suppress these pleasure centers. Thankfully there are medications that a doctor can prescribe to help you overcome this depressing withdrawal symptom.
Troubling Statistics on Meth Abuse
Despite pharmaceutical attempts to reduce accessibility to methamphetamine-based medications, meth use has skyrocketed.  According to studies conducted by the NIH, meth abuse has risen by a staggering 66% in recent years. In 2021, over two million Americans over 21 admitted to using methamphetamines. This troubling statistic does not include the nearly 2 percent of children under the age of 18 who report having used the drug.
Subsequently, overdoses and deaths related to meth have seen a 170% increase in recent years. Experts attribute much of these bloated numbers to a combination of a lack of meth recovery treatment options and ease of accessibility. Thankfully First City Recovery has numerous high-quality treatment options to help you achieve sustainable sobriety.
How To Cleanse Meth from Your System
More important than the question, 'how long does meth stay in your system?' is 'how can you cleanse methamphetamines from your system?' Both have very different answers. While a drug test can be passed in as little as four days, the cleansing process of expelling withdrawal symptoms and cravings is a much longer one. The answer to the latter requires the utmost support from friends, family, and medical personnel. All of which can be found in the following proven ways to successfully cleanse methamphetamines from your system.
How Can First City Recovery Help You Detox?
How well you detox often dictates how well you succeed in recovery and beyond. That's why First City Recovery has a variety of top-notch detoxification programs to help you thrive in sobriety beyond recovery. We pride ourselves on having thorough detoxification programs that ensure you can stand on your own two feet. Bearing that in mind, here are a few ways our specialists help you thrive and enjoy the detoxification process.
First City Recovery Helps You Gain Freedom from Your Strongholds
The question, 'How long does meth stay in your system?' is irrelevant compared to the importance of stopping meth altogether. The latter is a task that can only be achieved through medical guidance. First City Recovery has all the tools you need to succeed. All you need to do is reach out to our caring representatives today. You'll be glad you did.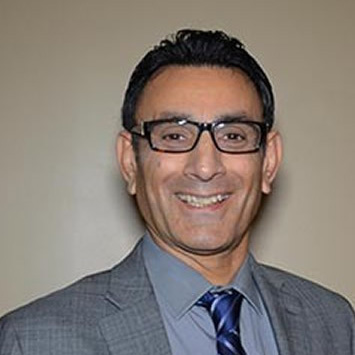 MD, Psychiatrist
Dr. Vahid Osman, MD is a psychiatry specialist in Indianapolis, IN.
Dr. Osman completed a residency at Austin State Hospital. He has over 32 years of experience in Psychiatry & Behavioral Health. He is board certified by the American Board of Psychiatry and Neurology.