Body Dysmorphic Disorder Treatment Center
Body Dysmorphic Disorder treatment centers are a vital necessity for anybody who suffers from this serious mental disorder. That's because even the most beautiful people can see a negative and unrealistic visual of themselves. Without the help of Body Dysmorphic Disorder treatment centers, fighting this disease alone puts many in a helpless pit of darkness. These recovery centers equip you with the knowledge, support, and therapy you need to reinforce the confidence you've been lacking.
It's nearly equally vital to know all the ins and outs of body dysmorphic disorder and its causes. This enables you and your doctors to fight your struggle at the source. The following details outline everything you need to know about the disease, its causes, and how to overcome them.
What is Body Dysmorphic Disorder?
Body Dysmorphic Disorder, or BDD, is a mental condition that causes the sufferer to magnify bodily insecurities to unrealistic proportions. This means an individual will feel or see themselves in a light that is not accurate or exaggerated. In short, a BDD sufferer only sees the bodily features they consider to be unnatural or disproportionate. Most often how a person with BDD sees themselves is not at all accurate, regardless of the reassuring support they receive.
What Causes BDD?
There are numerous underlying factors that contribute to BDD. These factors can be emotional, circumstantial, or hereditarily inflicted. Knowing the root of your condition enables you and your doctors to attack your mental struggles at the source. Bearing that in mind, here are some of the most common causes of BDD.
What are the Symptoms of Body Dysmorphic Disorder?
Though BDD symptoms can conceal themselves very well, there are very tell-tale indicators of this disease. You just have to know what to watch for in order to take the appropriate action. The result can be the difference between saving a life. Here are a few of the common behavioral symptoms to observe in people who suffer from BDD.
How Do You Treat Body Dysmorphic Disorder?
All effective treatment methods for BDD are done through a trained medical professional. There is a wide range of individualized treatment options a doctor will conduct upon completing your treatment assessment process. These options consist of but are not limited to the following therapy methods.
Let First City Recovery Help You Discovery Your Uniqueness
Every little mental and physical detail about you is a vital trait of your unique and important personality. First City Recovery understands this and we devote all our therapeutic efforts to instilling this mindset in our patients. Gain freedom from the bondage of body dysmorphic disorder and its difficult symptoms by reaching out to us today.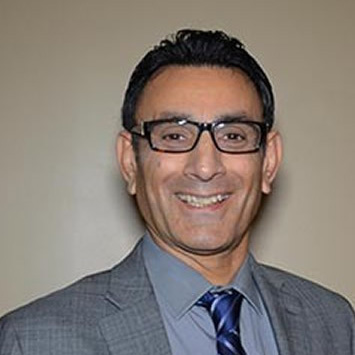 MD, Psychiatrist
Dr. Vahid Osman, MD is a psychiatry specialist in Indianapolis, IN.
Dr. Osman completed a residency at Austin State Hospital. He has over 32 years of experience in Psychiatry & Behavioral Health. He is board certified by the American Board of Psychiatry and Neurology.