Young Adult Rehab in Indiana
For young adults, the pressure to abuse substances may be high; apart from peer pressure, they may also naturally want to abuse these substances. Regardless of the case at hand, it is imperative to seek treatment for substance use disorder. For young adults, this can be intimidating; at First City Recovery Center in Indiana, we treat those who suffer from addiction on an individualized basis. This gives them the best chance at long-term recovery.
What is Substance Use Disorder?
Substance Use Disorder (SUD) is a mental health condition characterized by an impaired ability to control the use of drugs or alcohol. It can range from mild to severe and has many potential causes, including genetics, psychological factors, environmental influences, and life events. Symptoms of SUD can include cravings for the substance, difficulty stopping or controlling use despite negative consequences, physical dependence, and withdrawal symptoms when abstaining from the substance. Depending on the severity of the disorder, SUD can lead to significant impairment in functioning or even death.
How Many Young Adults Suffer from Substance Use Disorder?
Substance use disorder is a growing epidemic in Indiana, particularly among young adults. Recent statistics show that approximately 15% of Indiana's population aged 18 to 25 suffers from substance use disorder. This means that almost one out of every seven people in this age group struggles with this devastating illness. Furthermore, Indiana has one of the highest rates of substance use disorder among young adults in the U.S.
Substance use disorder is a major issue among young adults in the United States and around the world. According to the National Institute on Drug Abuse, nearly 8.5 million individuals ages 12-25 struggle with a substance use disorder each year. The most commonly abused substances by young adults include alcohol, marijuana, opioids (such as prescription painkillers and heroin), and stimulants (like cocaine, methamphetamine, and prescription stimulants).
The long-term effects of substance use disorder are often difficult to predict, but they can include mental health issues like depression and anxiety, physical health problems such as liver or kidney damage, social alienation from family and peers, legal consequences due to drug-related crimes, and even death.
Why do Young Adults Struggle with Addiction?
Young adults often struggle with substance use disorder due to a variety of factors, including the transitions they experience in life. Adolescence is marked by increased risk-taking behaviors and experimentation with substances, which can lead to developing an addiction.
Additionally, traumatic experiences, lack of access to mental health resources, peer pressure, and feeling isolated or misunderstood can all contribute to developing an addiction. Substance use disorder can also become a way of coping with difficult emotions, such as anxiety, depression, and low self-esteem.
Unfortunately, these factors can have consequences that extend far beyond health issues. They may experience lasting financial strain due to their drug habit, strained relationships with family and friends, disconnected from one's own values and sense of purpose, as well as decreased engagement in activities that can bring joy or satisfaction.
Why don't Young Adults Seek Treatment for Addiction?
Young adults may not seek treatment for addiction due to a variety of factors, including fear of stigma and judgment, lack of access to resources or knowledge about available treatments, financial constraints, and the belief that they can manage their drug use on their own. For many people who struggle with addiction, there are significant psychological barriers such as shame and guilt that can make it difficult to seek out help and support.
Fear of judgment or rejection from friends, family, and peers can also prevent young adults from seeking treatment for their addiction. Additionally, many young adults may not be aware of treatment options available to them or lack access to resources that could provide assistance in getting into a recovery program.
Mental Health Treatment for Young Adults at FCRC
There are many treatment opportunities available at First City Recovery for young adults suffering from addiction. These include the following:
It's Not too Late: FCRC Can Help
For young adults suffering from substance use disorder, it is scary to seek help. First City Recovery Center is committed to helping those who are struggling receive the utmost in individualized care. If you or a loved one would like to find out more, you can contact us here.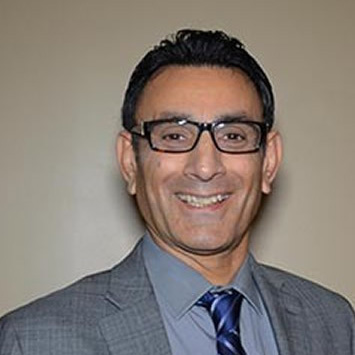 MD, Psychiatrist
Dr. Vahid Osman, MD is a psychiatry specialist in Indianapolis, IN.
Dr. Osman completed a residency at Austin State Hospital. He has over 32 years of experience in Psychiatry & Behavioral Health. He is board certified by the American Board of Psychiatry and Neurology.