9 Daily Relapse Prevention Techniques
What is Relapse Prevention?
Relapse prevention is a form of behavioral therapy that helps clients recognize and avoid their triggers regarding substance use. Relapse is a very common issue that people suffer from when going through the recovery process. Although it may feel like you have control over yourself, addiction can be overpowering. Most people find that the most difficult part of relapse prevention is that it is an internal battle.
We understand how difficult life with addiction can be and we are here to help. If you or a loved one is suffering, reach out to us today to learn more about our services.
Why is Relapse Prevention Important?
Relapse prevention is one of the most critical steps in the recovery process. After going through treatment, people usually feel like they are fully healed. In reality, 40-60% of people relapse after going through rehab. When people go back to normal life, they no longer have close supervision from treatment professionals. They have to make good decisions on their own.
Here at First City Recovery, we offer a wide variety of treatment options that are focused on ensuring a full recovery for our clients. We have developed 9 relapse prevention techniques for substance use that can be used by anyone going through recovery.
9 Relapse Prevention Techniques For Substance Use
Relapse Prevention During the Holidays
The holidays are always seen as a happy time of celebration and togetherness. For many people, it can be one of the most difficult times of the year. Because it is a time of celebration, it is easy to tell yourself that you deserve a "reward." For example, many holidays include drinking as a part of the celebration. For someone who is going through alcohol addiction, this can be an extremely tempting situation.
Even after going through treatment, the temptation to use substances will stick with you for a long time. During this time, remember the effect that substance use has on your life. Use the relapse prevention techniques for substance use outlined in this article to help you through this time. It may be a time of celebration, but there are many more ways to have a good time. Here are some suggestions that we encourage you to try out during this holiday season
Go on a family walk
Serve at a local soup kitchen
Help with food preparation
Using these relapse prevention techniques for substance use will greatly benefit you throughout your recovery. If you or a loved one is having a hard time controlling their substance use, we encourage you to contact us to learn more about our services.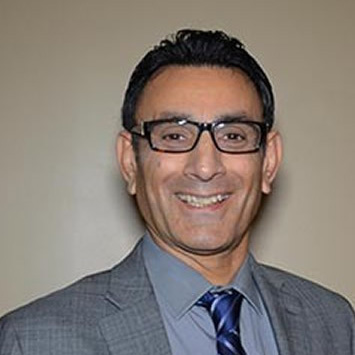 MD, Psychiatrist
Dr. Vahid Osman, MD is a psychiatry specialist in Indianapolis, IN.
Dr. Osman completed a residency at Austin State Hospital. He has over 32 years of experience in Psychiatry & Behavioral Health. He is board certified by the American Board of Psychiatry and Neurology.