How Does Alcohol Affect Relationships?
Alcohol abuse is extremely common and many people struggle with alcohol addiction. When discussing how alcohol addiction affects a person we often think of the impact on the physical and even mental health of the individual suffering from addiction. However, addiction is a disease that affects the entire family as well as any other relationships that could be affected.
Alcohol can impact marriages and families, and cause strain in professional relationships as well. Alcohol also brings a bigger financial burden which causes added stressors. Individuals that suffer from alcohol addiction often have difficulties communicating with loved ones effectively and slowly but surely can erode away at relationship bonds. It's important to recognize the signs of alcohol addiction if you believe a loved one may be suffering. The only way to end addiction is through alcohol addiction treatment in Indiana.
Does Alcohol Change a Person?
Yes, alcohol can cause a person to think and behave outside of how they normally would. Alcohol is considered a depressant but can cause symptoms that are similar to stimulants. Ultimately alcohol interferes with the way the brain communicates with the body. This causes changes in the ways we think, feel, and how we respond. Individuals that are under the influence of alcohol can exhibit more outgoing responses and say things they would normally keep to themselves.
This can cause the overall personality of a person to shift pretty drastically when drinking. While alcohol has the ability to relax people and help them "loosen up," this isn't always positive. It can lead to risky behaviors since the person is not completely aware of their surroundings or state of mind.
How Does Alcohol Change Our Relationships?
Alcohol has the capability to hijack people from our lives. Someone who is suffering from alcohol addiction will often choose alcohol before their loved ones or friends. This causes relationships to become strained. This can look different for each relationship, but typically here are some ways that alcohol can impact relationships.

Alcohol and Domestic Violence
Physical abuse is another major concern when alcohol is involved in a relationship. Studies have shown that alcohol increases aggression levels in people, which makes them more likely to lash out at others physically or verbally. This type of alcohol-related domestic violence can leave both parties feeling scared, hurt, and overwhelmed.
The World Health Organization (WHO) estimates that nearly 55% of individuals who instigate domestic violence were engaging in alcohol abuse prior to the altercation. Another study in Australia determined that when alcohol is involved in a domestic dispute it was twice as likely to lead to physical violence and even life-threatening injuries.
Ways to Limit Alcohols Effects on Your Relationships
The first step in limiting alcohol consumption is to recognize the signs of alcohol abuse. For men, drinking more than 4 alcoholic drinks a day or more than 14 drinks per week. For women, drinking more than 3 drinks a day or 7 drinks per week.
If you or a loved one is engaging in excessive alcohol abuse, consider the impact it's having on your relationships. There are ways to minimize alcohol use.
Start by setting a budget for your alcohol costs per day, week, or month. Create a plan on how and when you will drink and set a limit on the amount. Tell your spouse or friend if you're planning to drink and what your limit is so they can help hold you accountable. This can help you curb your drinking behavior.
If the activities you consistently engage in with your spouse are constantly at places where alcohol is served, try finding a new hobby where it's not available. You can try walking, jogging, or biking. There are also community art classes you can join together. Or, simply engaging in a self-care activity like getting a couples massage can help you relax and enjoy each other's company without alcohol.
Make sure to set a rule that you won't have important conversations if alcohol has been consumed. It's hard enough to communicate with a spouse regarding sensitive issues without alcohol present, you don't need to make it harder. It's important to make sure that you are having these conversations sober, and if someone has been drinking, to save them for a later time. Otherwise, the true meaning of the discussion could be completely misconstrued.
Get Professional Help For Alcohol Use Disorder
If you or your loved one is suffering from alcohol use disorder, you should also consider getting professional help. First City Recovery offers comprehensive alcohol addiction treatment as well as counseling services. Alcohol addiction can be very difficult to try to overcome alone. Getting the help needed can be the first step in getting your relationships back on track.
To learn more about the treatment options available at First City Recovery, reach out to us today. Our treatment programs are individualized to your unique needs. Our center for alcohol detox in Indiana can help you today. We can help you build back your relationships and develop a fulfilling life in recovery!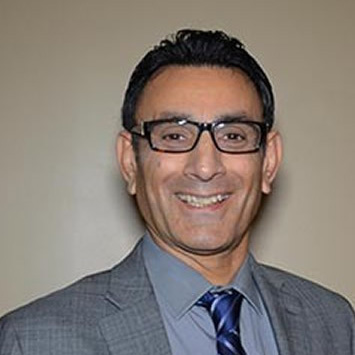 MD, Psychiatrist
Dr. Vahid Osman, MD is a psychiatry specialist in Indianapolis, IN.
Dr. Osman completed a residency at Austin State Hospital. He has over 32 years of experience in Psychiatry & Behavioral Health. He is board certified by the American Board of Psychiatry and Neurology.