What to Know About the Indiana Substance Abuse Hotline
Unfortunately, there are many people suffering from substance use disorder in the state of Indiana. In 2017, 29.4 out of 100,000 people were suffering from some form of substance use disorder. That's statically higher than the national average of 21.7 out of 100,000.
Substances abused include alcohol, marijuana, opioid prescriptions, and fentanyl. Any of these addictions carries a high risk. A dependency could form. You could also develop cravings or alter your behavior.
Fortunately, Indiana offers a ton of different treatment options. These include outpatient rehabilitation programs, sober living homes, and residential treatment facilities. Before entering treatment, people need information. That's where the Indiana Substance Abuse Hotline comes into play. Many of them offer 24/7 support for individuals struggling with substance use disorder.
The first substance abuse hotline in the U.S. was created in 2000. However, other hotlines have existed for much longer than that.
What Is the Indiana Substance Abuse Hotline?
Substance abuse treatment has become much more popular in recent years. Still, a lot of people don't have access to the information they need. Getting help is hard if you're not sure how to find the right information.
Calling a helpline could be more effective than staging interventions for many people. The Indiana hotline provides people with information regarding substance abuse treatment options. They'll even provide information about personalized treatment recommendations.
If you're interested in substance abuse treatment, calling a hotline could be helpful. You'll learn about how addiction treatment works, and you'll find out where the nearest treatment centers are.
What Should You Ask the Indiana Substance Abuse Hotline?
When you call the hotline, you'll speak to representatives who are there to help. Asking them questions about your circumstances could help them determine how to help.
You might want to ask them how to know whether rehab would be a good fit for you. Attending an in-person facility isn't always the best option, but it can be helpful for a lot of people.
You can also ask them about all the different treatment options that are available. They'll discuss what's available in your area, and they can tell you a little bit about each type of treatment. Some treatment options are better, depending on your situation.
Ask them where you can find the nearest treatment facility. They'll let you know where they are. Sometimes, you'll have multiple options in the area. Ask them what services each facility offers, too. It could help you narrow down your choices.
You could also talk to them about the treatment process. For example, you might want to know how long treatment would last. You could even talk to them about treatment pricing. Some options are more affordable than others.
They'll help you determine whether your insurance would cover treatment, and they'll provide you with resources if you don't have insurance. They may even be able to help you find a free rehab option.
Can Someone Call the Indiana Substance Abuse Hotline for Another Person?
The Indiana Substance Abuse Hotline doesn't discriminate. They'll answer calls from all callers. Even if you're not battling a substance use disorder yourself, they can still provide help.
If you have a family member with a substance use disorder, calling the hotline might be your best option. They'll talk to you about what's available in the nearby area, and they can talk to you about how to get help for someone else. You'll learn about the varying lengths of treatment. Some programs last as few as 30 days. Others last up to 90 days. There are also medium-term programs lasting 60 days.
The call center could also discuss personalized treatment options. Everyone's battle is different, and not all treatments are suitable for everyone. Finding a customized program could be helpful.
You might learn about options available for couples, or you could discuss seeking a faith-based program. There are even programs available for females only. You could learn about LGBTQ programs available in the area as well. Ask them about special accommodations if you need them. Some programs offer single beds. These can be helpful if you prefer privacy. You could even ask for nature-based programs that let you incorporate nature into your recovery.
How Do You Know If You Should Call the Indiana Substance Abuse Hotline?
Dealing with a substance use disorder can be terrifying. It can be even more intimidating if you don't know what's happening. Talking to those who are knowledgeable might be a good first step. Most importantly, they'll be supportive of your situation.
Seeking help can be difficult for anyone, especially in the beginning. Talking to someone on the phone can be a good way to start your recovery process. It can even help people follow through on their plans to recover.
Calling the hotline could help you begin the intake process at an Indiana treatment facility. There are many treatment facilities available throughout the state.
Is the Indiana Substance Abuse Hotline Free?
Calling the substance abuse hotline doesn't cost you a cent, and anything you talk about will be totally confidential, too. So, you don't have to worry about anyone else hearing what's discussed. Don't hesitate to call if you're worried about money. The hotline can provide you with tons of helpful information entirely for free.
What Happens When You Call the Indiana Substance Abuse Hotline?
Trained representatives understand what you're going through. So, you'll speak to someone who knows your situation, at least partially.
You can speak to these representatives about personal addictions, or you can talk to them about something your family is going through. They'll discuss available treatment options, and they can talk to you about how to get help for someone else. The representatives will guide the conversation by asking you questions. This helps them gain a better understanding of your particular circumstances. Be open with them to get the best help.
After they've learned about you, they'll discuss the causes of your substance use disorder. This gives you a better understanding of what's happening to you or your loved ones. Answer their questions as fully as you can. The more information you can give them, the more they'll be able to help. Once they've asked their questions, they can recommend personalized treatment options.
Representatives also have to ask specific questions to determine how to proceed. For example, they'll ask whether you or a loved one is in a state of crisis. When someone is in a state of crisis, more immediate help might be necessary. They'll also ask you whether you feel like you're in danger. If you're somewhere safe, you can answer no to that question. If you're in danger, they can get you help.
They'll ask how long you've been dealing with your disorder. They'll also want to learn about how severe your problem is. They will ask about stages of addiction as well. This helps them determine how much help might be needed. You can talk to them about patterns of substance use. This can help them understand the severity of your substance use disorder. It can also help them discover how much the disorder has been impacting others, too.
They'll ask you about any other mental health issues you've been dealing with. Co-morbid mental health issues aren't uncommon. Often, clients self-medicate to cover up symptoms of another issue. This can actually lead to the development of substance use disorder in the first place. They'll want to understand how motivated you are to begin treatment. Certain individuals might feel hesitant to make a change. However, there are therapies that can help them feel more comfortable with the change.
Finally, they'll ask for your personal information. They'll want to know your age and location. That helps them determine where the nearest treatment centers would be. They'll talk to you about your insurance coverage. That makes it possible for them to discover how much of your treatment would be covered.
What's the Number for the Indiana Substance Abuse Hotline?
There are several numbers you may call for help. Some of them are specific to the state of Indiana. Others are available nationally.
Indiana 2-1-1
As a resident of the state, you may dial 211 on your phone. Dialing 211 gives you access to a wide array of services available for Indiana residents. You'll have access to free counseling services, and you'll be able to learn about other treatment programs nearby. You can even talk to them about legal services as well.
Families First Indiana
Families First Indiana has partnered with the Children's Bureau to offer several resources. All their help is available for free, too. You could talk to them about a mental health crisis, or you could ask them for help with a substance use disorder. Simply dial 1-800-273-8255 if you're a resident of Indiana.
Contact Us to Get More Information
If you're struggling with a substance use disorder, we'd love to help. First City Recovery Center offers a wide variety of treatment options. Give us a call to talk with someone who can advise you on what to do next. We'll talk to you about your situation, and we'll work together with you to figure which type of treatment would be the best.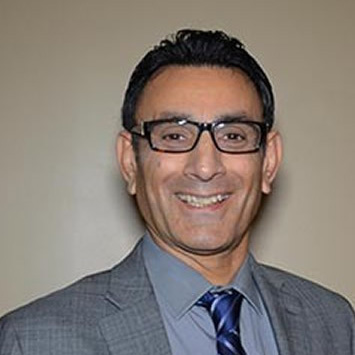 MD, Psychiatrist
Dr. Vahid Osman, MD is a psychiatry specialist in Indianapolis, IN.
Dr. Osman completed a residency at Austin State Hospital. He has over 32 years of experience in Psychiatry & Behavioral Health. He is board certified by the American Board of Psychiatry and Neurology.