Signs You Are A Weekend Alcoholic
There are numerous tell-tale traits that describe a weekend alcoholic. Taking notice of these obvious indicators and acting upon them can save you or a loved one's life. Ignoring the red flags of a weekend alcoholic, however, is often the beginning of a downward spiral of deeper alcohol addiction. This downward spiral eventually strips you of your health, friends, family, and even your job. Take heed of the following signs of a weekend alcoholic to take control of your addiction and your life today.
What Is A Weekend Alcoholic?
A common misconception about weekend drinking is that weekend drinking does not make you an alcoholic. The fact is alcoholism is not measured by frequency but by the excessive rate by which it is consumed. Therefore, weekend alcoholics are every bit as much alcoholics as daily drinkers based on how much they consume. Therefore, it is no less dangerous, and in many cases can even be more dangerous to be an excessive weekend drinker.
What Are the Symptoms Of Weekend Alcoholism?
Symptoms of a weekend alcoholic manifest themselves in many ways, some more obvious than others. You'll find that most of these symptoms correlate with typical traits of traditional alcoholics. Identifying these symptoms is the first step in coming to terms with the true nature of your addiction. Most importantly, pinpointing your personal symptoms allow medical experts to formulate the most effective rehab programs. All of these factors considered, here are the most common symptoms of weekend alcoholism.
How To Manage Alcohol Consumption
There are several ways to keep yourself accountable in managing your alcohol intake. Most of these methods, if not all, require the proper professional assistance and cleansing to maintain a life of sobriety. Regardless of the degree of your struggle, below are the most efficient methods to manage your alcohol intake.
What Are The Dangers of Weekend Alcoholism?
Perhaps the most dangerous alcoholic is a weekend drinker. This is due to increased environmental and social factors that contribute to greater physical and mental health risks. Cutting back or expunging alcohol from your life will immediately minimize or eliminate all of the following dangers.
Alcohol poisoning, commonly known as an alcohol overdose, is a serious condition caused by excessive drinking. Alcohol poisoning occurs when your blood alcohol content becomes dangerously high. This causes your body to be so dehydrated it can starve the brain of the necessary oxygen levels it needs to function normally. These dehydrative effects can cause permanent brain damage, respiratory distress, cardiac arrest, and even death. It's not too late to prevent this serious event from having a permanent effect on your life.
Alcoholism in any form, especially on the weekends, poses a danger of alienating your family in the process. This can disrupt family functions and events that usually take place at the end of the week. This is because weekend alcoholics often prioritize their weekend drinking habits at the expense of their family bonds. Don't let the strains of alcohol dependency get in the way of those who love you most. First City Recovery can help you mend those bonds that alcohol may have broken.
Alcohol takes a heavy toll on your vital organs and functions each time you overindulge, leading to serious long-term consequences. These health defects range from heart problems to permanent liver damage, and other irreversible health problems. But it doesn't stop there.
Studies show that excess alcohol abuse is equally damaging to mental health over time. This includes, but is not limited to causing depression, anger problems, or worsening pre-existing mental conditions.  Delaying treatment only increases these risks. Act now to prevent further damage to your mental and physical health.
First City Recovery Can Help You Help Yourself
First City Recovery understands that any degree of alcohol dependency can make cutting back seem impossible, especially when attempting it alone. Everybody needs a helping hand during life's difficult times. Let our sympathetic team of caring physicians be that helping hand toward a happier life free of alcohol. We pride ourselves on being that much-needed anchor in a time of need. Let First City Recovery show you that you don't need alcohol to enjoy life.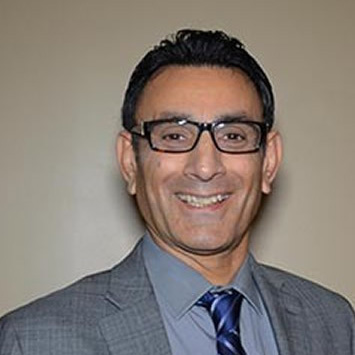 MD, Psychiatrist
Dr. Vahid Osman, MD is a psychiatry specialist in Indianapolis, IN.
Dr. Osman completed a residency at Austin State Hospital. He has over 32 years of experience in Psychiatry & Behavioral Health. He is board certified by the American Board of Psychiatry and Neurology.