To directly answer the question, does alcohol cause acne, there is a need to answer first what acne is, and what it is not. Acne is a skin condition that happens when the hair follicles embedded in the skin become clogged or blocked. This blockage could be due to excessive build of oil, dead skin cells, dirt, or a combination of all of these.
The skin is made up of millions of cells, and these cells have a natural life cycle where they also die and flake off. To ensure that the cells don't die off faster than they could be reproduced, the skin's sebaceous glands produce sebum, an oil that keeps skin cells moisturized long enough to live its natural life cycle. 
Sometimes, the dead skin cells don't flake off and instead get accumulated with the sebum. This accumulation also attracts dirt, which creates a breeding ground for bacteria. This causes an inflammation that results in acne. As of 2021, 50 million Americans have acne of some kind, with some so severe that it causes scarring.
Acne typically hits people around the age of 12 and sometimes stays up until ages 24 – 26. Acne is not a symptom of alcohol abuse. Alcohol intake, however, is listed among the stressful lifestyle habits that make people more vulnerable to certain conditions, including acne.
Moreover, while alcohol does not tie in directly with acne, it does affect certain processes of the body, including hormone production. Certain hormonal imbalances promote the development of acne, particularly in people who are prone to skin irritations.
What Adverse Effects Does Alcohol Intake Have on the Skin?
The skin might not be able to express it as fluently as most parts of the body after a drinking spree, but it also suffers largely from too much alcohol intake, and even more so from alcohol abuse. Following an incident of massive alcohol intake, most people suffer from a hangover, or the set of symptoms that a person goes through from drinking too much at one time.
There are a number of contributing factors that make a hangover so awful, but one of the biggest reasons for it is dehydration. Even a little bit of alcohol produces mild toxicity already in the body, and a large amount of it will already cause the body to start purging itself of the toxins in any way it can.
This usually happens in the form of frequent urination, profuse sweating, and vomiting. As the body is already in an "emergency mode" to remove the toxins in the system caused by too much alcohol intake, it does not have the luxury of removing the actual toxins from everything else, such as water. As the body evacuates liquids, and sometimes solids as well, from the body, dehydration starts to set in. Add to this the fact that alcohol is also a potent diuretic, which will make the body release more urine than it usually does.
What Could Be Done To Prevent Acne?
Acne cannot be prevented. It is a condition that will naturally occur in people who have a predisposition to develop it. It is also not true that developing acne is a genetic trait, as there is no scientifically proven acne gene.
What can be done, however, is to engage in practices that would minimize the incidents of breakouts, where acne manifests at its worst. This necessarily includes correcting specific behavior and practices that exposes the body to more stress, which in turn leads to an acne breakout.
Acne is the outward sign of many people who experience unmanaged stress. This stress could be from work, the environment, or even from a poor way of dealing with everyday issues. Some people break out in an alarming display of hives in just a short time after experiencing a stressful incident.
Learning proper and effective stress management allows the body to process the stress reactions better. This includes better coping skills and better thought and perception handling relevant to stress. Some people fuss and dwell far too long on small issues until their body reacts to the stress adversely, elevating their heart rate, blood pressure, and irritability. This, in turn, manifests outwardly, in ways like an acne breakout.
There is no real connection between eating oily, fat-rich food and developing acne or pimples, since the food will still go through the digestive system, where everything is processed. This means the oil from the food will not add to the oils on the skin, which in turn is held to cause pimples and acne.
What eating unhealthy food will do, however, is give the organs that process food a hard time. This could lead to enzymes not being released, or too much enzyme being released, or to excessive hormones being released, causing an adverse reaction somewhere in the body. This kind of internal turmoil could also lead to a breakout. By eating healthy, the proper food intake will promote better health, better processes, and the proper release of waste. This will minimize or even suppress any breakout.
Exercise helps release the "happy hormones" of the body, leading to a better sense of self. The sweating involved in exercise also helps remove toxins in the body, helping clean out the system. The combination of cleaning out the system and release of happy hormones will help greatly in managing the stress levels of the body.
With stress levels significantly brought down, a breakout is less likely to happen, if at all.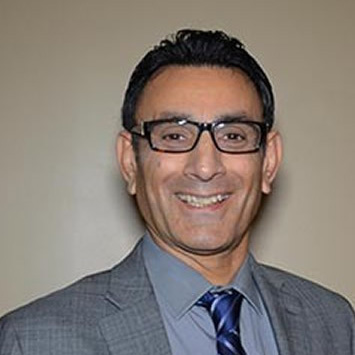 MD, Psychiatrist
Dr. Vahid Osman, MD is a psychiatry specialist in Indianapolis, IN.
Dr. Osman completed a residency at Austin State Hospital. He has over 32 years of experience in Psychiatry & Behavioral Health. He is board certified by the American Board of Psychiatry and Neurology.