Family Roles in Addiction: The Six Types
Addiction is a serious issue that affects many individuals and their families. While it can be an overwhelming experience, understanding the roles family members may play in addiction can help empower and support each other through recovery. Family members play different roles when someone struggles with addiction. Even while in a young adult rehab program, family roles still play a part in recovery.
Some may provide financial or emotional support, while others might take on a more active role such as attending meetings with the individual or helping them access resources. By understanding these roles, families can work together to help their loved one successfully overcome their addiction.
How Family is Impacted by Addiction
Addiction can have a profound and devastating impact on the family unit. Family plays an important role in the life of an addict; from providing emotional and financial support, to helping them cope with their addiction. Unfortunately, when addiction takes hold, strain within the family becomes prevalent, disrupting or distorting communication. When family members learn how to address addiction in the family, they can help support their loved one in their recovery. This could help build better and stronger relationships.
Family members who are affected by addiction can experience feelings of guilt, fear, shame, anxiety, confusion and anger. They may also struggle to understand why their loved one has become addicted and feel helpless in their ability to help. It is important that family members seek professional help if they are struggling with understanding mental health issues like anxiety and addiction and its effects on the family. Counseling, family therapy for addiction and support groups can help families learn how to cope with addiction as well as provide them with resources to address it.
The Six Family Roles in Addiction
When an addiction is present, it often causes serious disruption to the roles family members are expected to fulfill. For instance, when a parent becomes addicted to alcohol or drugs, it can lead to neglect. A parent's addiction can also create a feeling of abandonment in their kids. If the addict is a spouse, it can lead to marital issues and difficulties with communication and trust. In addition to this, there are typically six familial roles in addiction. These include the following:
The Addict
The Enabler (Caretaker)
The Hero
The Scapegoat
The Mascot
The Lost Child
Is it Possible to Heal from a Traumatic Family Event Like Addiction?
Addiction is a chronic and progressive disease that can have devastating effects on family members. It can strain relationships, cause financial hardship, increase stress levels, and cause physical and emotional distress for all involved. While addiction cannot be cured, it is possible for a family to heal from its impact. Through understanding the different roles family members may take in the process of dealing with addiction, families can learn how to support each other in recovery and move towards a healthier future.
At First City Recovery Center, we can provide those who are suffering from addiction with the help they need. If you or a loved one would like to find out more, you can contact us here.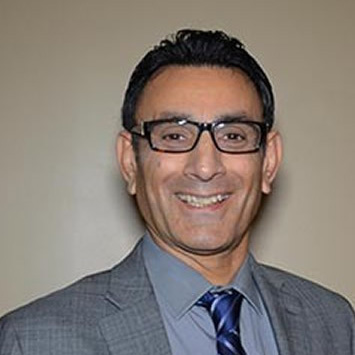 MD, Psychiatrist
Dr. Vahid Osman, MD is a psychiatry specialist in Indianapolis, IN.
Dr. Osman completed a residency at Austin State Hospital. He has over 32 years of experience in Psychiatry & Behavioral Health. He is board certified by the American Board of Psychiatry and Neurology.